Remote Nonprofit Case Manager (47174)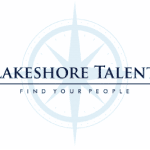 Want to be part of a team that is making a difference in human services?! We are now accepting applications for a nonprofit case manager! Apply now and take the first step in your new career journey!
In this role, you will have the opportunity to make a meaningful impact in your community by providing care management activities for people receiving the organization's services . You will be the key player in care management activities including completing assessments, determining eligibility, monitoring provider services, coordinating services, developing care plans, delivering care management interventions, appropriate follow up activities and completing all documentation in the expected time frame; all aimed to focus on making a difference in the lives of those the nonprofit serves.
These are remote positions that do require driving to meet clients at their location in and around Denver, CO. It pays $21.64/hr and you would be eligible for a raise after 6 months up to $24.04/hr. Candidates must live in Colorado and be comfortable working at home and out in the community. 
Background Check, proof of COVID Vaccination, and a Clean MVR required upon hire.
Key responsibilities
Completes mandatory and needs based health assessments to identify client strengths, needs, concerns and preferences through interviewing, observing, and utilization of standardized tools.

Establishes person centered goals and a plan of care with the client and their natural supports/family members.

Provides care coordination services and interventions by referring, educating, negotiating, and mediating with the client and external providers of client services.

Educates clients regarding various state plan benefits, programs, options and services.

Monitors client status and satisfaction with services and makes adjustments to care plan as needed.

Monitors the ongoing provision of and need for care by assessing the delivery and quality of services and interventions provided by external providers.

As needed, attends client focused meetings (internal/external) to facilitate changes in services or collaborate in care.

Assists clients and providers in understanding the complaint, grievance and appeal process.
Basic Qualifications
A bachelor's degree; or

Five years of relevant experience in the field of Long Term Services and Supports
Driving Requirements
Valid driver's license

Proof of motor vehicle insurance

Personal vehicle in good operating condition for use during work

No major violations in the past three years.

No more than two moving violations in the past three years
Perks
Fully remote except for client visits in the Denver Metro area

Fully paid medical benefits

Opportunity to positively impact your community
Apply with Google
Apply with Linkedin
Apply with Indeed