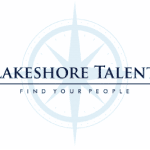 Lakeshore Talent is currently seeking Junior Desktop Support for one of their clients, a large company based in Denver, CO. This is an in-office, 6-month contract position and pays $25-30/hour (depending on experience).
Background check and drug screen required upon hire.
Job Summary:
We are seeking Junior Desktop Support responsible for providing enhanced support of EUC services for the company's IT operations which includes support of Digital Workplace devices, including End-user devices, mobile devices, unified communications, IT infrastructure and network operations, and issue resolution. The position may collaborate with multiple regional or site end-user related projects, project teams and budgets. An ideal candidate will demonstrate broad knowledge of new desktop and mobile technologies; have a strong ability to work on team environment and follow instructions, coordinate technical activities with the customer; and accurately evaluate risks and expectations
Responsibilities:
Provides support for areas of responsibility for corporate site IT facilities and IT End User Services which may include: support and troubleshooting of Desktop devices, mobile/phone devices, printer devices, audio/visual equipment and other related IT devices and services that are deemed part of the Digital Workplace.
Works with Desktop Services, Services Desk and Endpoint Technicians and Leads to obtain status of the overall health of the Digital Workplace environment
Ensures that end-user environments are effectively maintained and supported
Consistently maintains departmental SLAs within acceptable levels
Works with Manager of Desktop Services on continuous improvements for department's operations.
Qualifications:
Bachelor's Degree or Technical qualification in Information Technology/Computer Science or demonstrable Technology work experience
Has an overall understanding of the objectives and functions of the Company, business units and departments serviced by IT.
1-2 years' experience in service or technical support role
Self-driven, with a proactive and strategic vision of IT service delivery
Possess strong IT knowledge and understanding with deep skills in IT operations, customer relationship management and outsourcing vendor relationship management
Has a deep understanding of service level agreements and metrics.
Ability to communicate effectively, both orally and in writing, with subordinates, colleagues, clients and customers at all levels
Ability to effectively work within and meet projects timelines and constraints
Strong skills for issue resolution
Ability to identify problems, make decisions, create solutions, and take action.
Highly self-motivated and directed with an attention to detail and a strong customer service orientation.
Apply with Google
Apply with Linkedin
Apply with Indeed