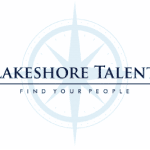 Lakeshore is currently partnering with a company in Denver to fill an opening on their team for an HR Admin. This is a direct hire position paying $60,000-$70,000 with parking expenses paid for and eligible for an annual bonus!
This is a great opportunity for someone with 3+ years of experience in HR with payroll experience. This offers a hybrid work schedule with 3 days in the office and 2 remote with flexible start and end times.
Job Duties
Processes and funds bi-weekly payroll for 500 plus multi-state employees.
Calculates entity and capital expenditure billing for the Accounting Department.
Manages payroll general ledger entries and reports for Accounting.
Ensures all garnishments, levies, and payroll taxes are processed and filed by the payroll vendor.
Responsible for monthly, quarterly, and annual payroll and benefit accruals.
Identifies and recommends updates to payroll processing systems and procedures to comply with federal, state and local laws.
Manages Company Relocation Program.
Prepares compliance reporting (AAP, EEO, VETS-100).
Assists with annual audits (Worker's Compensation, 401k).
Completes verifications of employment.
Provide administrative support to the HR Business Partner with the recruiting process.
Provide support for special projects, perform research and assist with other tasks as needed.
Qualifications
Bachelor's degree or equivalent experience is required.
Experience with Excel required and Paychex preferred
Minimum of 2 years of experience in payroll processing in a multi-state environment is required.
Working knowledge of federal, state, and local laws relating to Human Resources with an emphasis in payroll administration.
Strong attention to detail.
Working knowledge of HRIS software packages and Microsoft Suite Products.
Ability to multitask, prioritize and work under pressure to meet deadlines while maintaining the highest quality of work product.
Excellent organizational and analytical skills.
Team player who is driven, focused and proactive.
Ability to maintain a high degree of company and employee confidentiality at all times
Apply with Google
Apply with Linkedin
Apply with Indeed