Business Development Manager, PA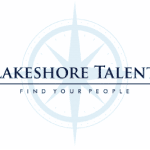 Lakeshore Talent is currently seeking a Business Development Manager for one of their clients, a company based in King of Prussia, PA. This is a hybrid, direct hire position. This position pays $70k – $90k (depending on experience) and is commission eligible. There is also a 10% estimated annual bonus.
Job Description:
Lakeshore Talent is seeking a Business Development Manager responsible for helping the organization continue its track record of high growth. The BDM will assist with driving sales results for the Company's staffing & recruiter services line of business through various sales strategies, working with a manager to devise sales tactic, and creating and selling new business. A qualified candidate requires strong interpersonal and communication skills, and the willingness to negotiate and close deals.
Job Responsibilities:
Work with Manager to develop plans and strategies for generating new business and achieving the Company's revenue goals and sales quotas within a defined territory
market

Qualifying leads seek new business opportunities by contacting and developing relationships with potential customers via outbound cold call and email strategies.

Manage pipeline and sales data in company CRM; analyze market opportunities, target prospects, document and archive sales activity

Consultative introductory discussions with staffing company owners and C-Level executives to target and convert leads into prospects

Ability to knowledgably speak to industry trends, changes and challenges with senior level business owners

Identify client's pain points and offering a solution via our service lines and building relationships with Staffing firm owners

Understand Company resources, strengths and collaborate with internal members to develop and sell solutions that address customer's objectives

Implement the Staffing Sales program for the defined target maintaining a minimum of 400 prospects contacts at all times

Manage contact points of prospect list as defined in the Staffing & Recruiter Services Sales program

Develop trusted relationships with business owners and participate in closing strategic opportunities

Work with Manager to develop sales strategies, create cost analyses/proposals for business owners, and provide detailed sales forecasting

Lead presentations and proposal meetings

Utilize marketing materials to develop customized proposals for services based on each prospect's unique needs.

Coordinate contracts to secure new members and provide information related to required paperwork, and set-up documents

Advise of any contract changes, as required

Contribute to marketing campaigns and other activities in cooperation with the Marketing Department
Qualifications:
Four-year degree along with 3-5 years of B2B sales experience with successful track records

Self-motivated with prior successful experience in complex sales of an intangible service

Staffing industry background, preferably at a level commensurate with position

Prior experience in a B2B services business, preferably professional services, ideally PEO, HRO or similar

Prior experience selling intangibles to the contingent workforce services sector

Knowledge of staffing industry, software & technology

Verifiable sales results – commission statement and sales production

Outgoing, articulate professional, with solid organizational and time management skills, persuasiveness, problem-solving skills, strong negotiating skills, and business writing ability.

Excellent presentation and negotiation skills


 
Benefits:
Eligible for variable compensation plan based on performance and company goals

Paid vacation, sick days, and holidays

Medical, dental, and vision insurance

401(k) retirement plan

Voluntary life insurance

Many more ancillary benefits
Apply with Google
Apply with Linkedin
Apply with Indeed