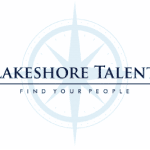 Lakeshore Talent has partnered with a Moving & Storage company in the Fulton River District to staff a Clerical Support role for the Accounting team.  
This is with a very reputable company that has been in business over 100 years. 
This is a possible temp to hire for the right candidate.  
 
Candidate should have some familiarity with Accounting.  Understanding and knowledge of accounting procedures. Candidate should be able to learn quickly and work efficiently. Willingness to accept more responsibilities as they progress in the Accounting Department. 
A/P Department:
Candidate will be responsible for matching invoices with its backup then entering invoices into our system and processing a/p vouchers. 
Work with Billing Department and our other location to provide required paperwork to process an invoice. 
Research past due invoices and current invoices.
Follow-up on any invoice issues. 
Ensure invoices have all necessary back-up and authorization before processing for payment.
Maintain purchase order requests, vendors list.
Assist with adding new vendors into our database. 
Providing support to Treasurer with special reports, requests, research and projects.
Assist with keeping track of 1099 vendors and work with year-end 1099's. 
Create monthly spreadsheets to report to creditors. 
A/R Department:
Candidate will be responsible for receiving customer payments, remote processing and posting to our system.
Creating reports and providing support to the Billing/Sales Department.  Assist/research customer inquiries regarding their invoices/payments. Assist sales consultants with receivables. 
Assist Billing with distribution of monthly invoices/statements.
General office duties:
Candidate will assist with phone duties, mailroom duties (low volume) and greeting visitors/vendors. There may arise special projects that the Candidate will need to assist with or lead. 
Pay is $18 – $20 per hour.  
Apply with Google
Apply with Linkedin
Apply with Indeed