Systems Administrator – Citrix XenMobile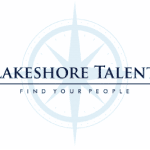 Lakeshore Talent is partnered with a well-known hospital system in their search for a Citrix XenMobile Administrator to support the Information Technology (Citrix) department in Denver, CO!
Schedule: Monday – Friday 8:00 am – 4:00 pm with flexibility to work nights and weekends – average of 2-3 nights/month, average of 5-7 weekend/afterhours issues/month
Contract Length: 3 months to start with potential to extend or go permanent!
Pay: $55/hour
Job Responsibilities:
Citrix XenMobile administrator, you will need to have a combination of technical and nontechnical skills. Overall, a successful Citrix XenMobile administrator will have a combination of technical expertise and strong communication and problem-solving skills to manage and support the mobile devices and applications within the organization.
Duties:
Gather requests
Build new policies
Manage template
Deploy to employees and sometimes patients
Some of the key skills required include:
Technical Skills:
Knowledge of Mobile Device Management (MDM) and Mobile Application and Management (MAM) technologies
Experience with Citrix XenMobile deployment, configuration, and administration
Understanding of network and security protocols, such as VPN, SSL, and LDAP
Familiarity with enterprise mobile operating systems, such as iOS, Android, and Windows
Knowledge of cloud computing, such as Amazon Web Services (AWS) or Microsoft Azure
Ability to troubleshoot and resolve technical issues related to XenMobile
Non-Technical Skills:
Strong communication skills to collaborate with cross-functional teams, such as developers, IT administrators, and end-users
Ability to manage multiple projects and prioritize tasks effectively
Strong analytical and problem-solving skills to identify and resolve issues
Ability to work in a fast-paced environment and adapt to changing requirements
Attention to detail and ability to document processes and procedures
Required Experience:
Citrix Repoint Manager
IT systems administration
MDM
MAM
Cloud counsel administration
Heavy IT
Because this position is in a healthcare setting, immunizations must be up to date including a proof of vaccination for Covid-19.
JOB ID 47916
Apply with Google
Apply with Linkedin
Apply with Indeed