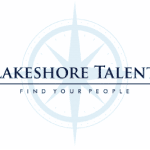 Lakeshore Talent is currently seeking a Fixed Assets Manager for one of our best clients, an exciting and growing organization based out of Utah. This is a FULLY REMOTE, direct hire position and pays 90K- 110K plus a 10% annual bonus.
The ideal candidate would have multi-unit experience (think corporate side of retail, attractions, theme parks, etc.) and would require strong experience with NetSuite, GL, EBITA knowledge, and understanding of capitalized vs. expensed assets. 
Job Description:  
As the Fixed Assets Manager you will work closely with Managers, Construction Managers, and Finance professionals to evaluate the needs and assess project prioritization, ensure purchases are accurately mapped back to projects, maintain budget compliance, and create and sustain a comprehensive fixed asset tracker with a corresponding depreciation schedule, while also developing monthly financial reports for the executive team, providing insights and recommendations to support strategic decision making.
Job Duties:
Refine and manage capex processes throughout the entire project lifecycle including project prioritization, procurement, budgeting, tracking, and reporting, in coordination with development, finance, and accounting teams.

Map all purchases to their respective projects and ensure accurate allocation of costs.

Monitor and ensure compliance with the capex budget, providing regular updates to the Controller, CFO, CDO, and other stakeholders.

Create and maintain a comprehensive fixed asset tracker, including recording all additions, disposals, transfers, and retirements of fixed assets.

Develop and maintain a corresponding depreciation schedule, ensuring compliance with accounting standards and tax regulations.

Prepare monthly financial reports for the executive team, including analysis of capex spending, budget variances, and financial performance against key metrics.

Provide financial insights and recommendations to support strategic decision-making, including identifying opportunities for cost savings and process improvements.

Collaborate with the accounting team to ensure timely and accurate recording of all capex transactions in NetSuite, and reconciliation of capex-related accounts.

Stay up to date with changes in accounting regulations related to fixed assets and capex and ensure compliance with applicable laws and regulations.
Qualifications:
Bachelor's degree in finance, accounting, or related field.

Minimum 5-10 years of experience in accounting or capital expenditure management

Strong understanding of accounting principles and practices, specifically related to fixed assets and depreciation.

Excellent analytical skills and ability to interpret financial data.

Proficient in using financial software and tools, including advanced knowledge of Microsoft Excel and PowerPoint. 
NetSuite strongly preferred.

Ability to work independently and prioritize tasks in a fast-paced environment.

Strong communication and interpersonal skills, with the ability to effectively collaborate with cross-functional teams.

Detail-oriented and organized, with a high degree of accuracy in work.

Knowledge of construction contracts and project management principles is a plus.

Professional certifications such as CPA or CMA are desirable but not required.
Apply with Google
Apply with Linkedin
Apply with Indeed