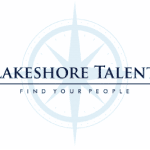 Lakeshore Talent is looking for qualified candidates to fill a Collections Analyst role for a company located in Cherry Creek (Denver, CO). After training, this is a hybrid schedule (3 days in the office, 2 from home)
Dedicated parking spot provided (able to use after hours and on weekends)
This is a contract-to-hire role and pay is $21-25/hour.
Background and drug test required upon hire. 
Summary:
 The Collections Analyst performs account reconciliations for customers' accounts and initiates appropriate actions to process and verify accurate payment of invoices. Effectively builds and maintains relationships and collaborates with customers. Identifies and analyzes customer accounts, recognizes and resolves issues with billing, pricing and payments; conducts phone collections and provides account management.
The Collections Analyst demonstrates and adheres to the company values of safety, honesty, ownership, respect and teamwork to ensure successful partnership with customers and employees.
Responsibilities:
Initiate and manage inbound and outbound collection activities, via phone calls, email and letter
correspondence
Account reconciliation of services for aged accounts; three years to current
Build, maintain relationships and collaborate with customers; timely recognition of billing and pricing
issues and relay issues to customer: resolve issues and make corrections
Update and maintain A/R aging and provide notes on customer and payment status
Monitor customer accounts: ensure contract terms are being billed, followed, met; advise Credit and
Collections Manager and/ or Collection Supervisor of delinquent accounts or other issues
Recommend action plans for delinquent accounts; advise Collections Manager and/ or Collection
Superior of any credit risks or chronic delinquencies
Maintain and update A/R reports: total receivables, incoming and outstanding payments
Engage in on-going professional communication with customers to ensure accounts are current
Conduct phone collections for delinquent accounts
Qualifications:
Bachelor's Degree or equivalent relevant experience preferred
1-3 years' experience or training in collections, account reconciliation or related experience
General understanding of accounting principles and concepts
Strong analytical, and math skills
Account reconciliation, analytical thinker, math and complex account reconciliation skills
Strong attention to detail and accuracy; interpret customer user agreements
Excellent customer service skills; maintain professional demeanor at all times
Excellent verbal and written communication skills; effectively converse with all levels of the company,
customers and other business associates
Basic computer skills in Microsoft Office Suite; advanced Excel skills: pivot tables, formulas and VlookUPs
Professional integrity and accountability
Work in fast-paced, collaborative environment
Apply with Google
Apply with Linkedin
Apply with Indeed