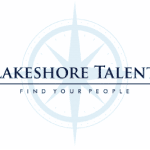 Lakeshore Talent has partnered with a large organization for an exiting opportunity to support the CEO as an Executive Assistant! This is a hybrid position that will be working out of the Denver Tech Center paying $87-$114K with an 8% bonus target.
We are seeking candidates that have 8 years of executive assistant experience with 5 years of experience supporting a CEO for a global, publicly traded organization.
Responsibilities:
Provide administrative support to the office of the CEO.
Support the team with planning and logistics related to board meetings, as well as planning, scheduling, and handling logistics for company-related events.
Coordinate and arrange internal and external meetings and prepare materials and items for each meeting, including A/V equipment.
Composing, editing, proofing, formatting for important correspondence and documents.
Assist with research, and responsible for generating reports, and taking meeting minutes as needed.
Receiving and relaying messages from both internal and external stakeholders, managing the time/interaction the CEO has with external and internal sources.
Arrange for and coordinate extensive domestic and international travel, with consistent follow-up to facilitate travel.
Support executive with calendar management, recognizing the global nature of the executive leadership team.
Handle confidential business and personnel information and time critical material with the highest level of tact and discretion.
Receive and review all mail, and discerning what needs to be brought to the executive's attention.
Complete expense reports for executive, and work with Purchase Orders.
Assistance with personal business for executive, including travel arrangements.
Qualifications:
Proven experience as an Executive Assistant or similar role with a global company
At least 8 years of administrative support experience, with a minimum of 5 years supporting a senior executive.
Excellent organizational and time management skills.
Strong attention to detail and ability to prioritize tasks effectively.
Exceptional communication skills, both written and verbal.
Proficient in using office software and equipment, including Microsoft Office Suite.
Ability to maintain confidentiality and handle sensitive information appropriately.
Strong problem-solving and decision-making abilities.
Confidential and tactful, high level of integrity
Professional demeanor and ability to work under tight deadlines while handling multiple projects.
Associate's degree in business administration or related field, or a combination of certificates and work experience as an executive assistant.
Apply with Google
Apply with Linkedin
Apply with Indeed