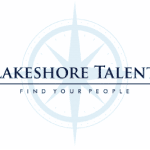 Lakeshore Talent is currently seeking an Administrative Assistant for one of their clients, a well-known company, based out of Chicago, Illinois. This is a hybrid (1-2 days a week in office), 2-month contract position and pays $27.00 per hour.
Background check required upon hire.
Must have the following recent experience of 2-3 years:  Managing calendars for executive, booking domestic and international travel and completing expense reports using Concur.  
Job Description:
As the administrative assistant you will provide support to Senior Directors and VP Level Officers.
Job Duties:
Basic understanding of and ability to identify various commercial documents.

Develop daily working relationships with dozens of business clients in various business functions.

Manage the life cycle of certain contracts from drafting through signing and retention.

Resolve routine issues during intake process and consult with attorneys or paralegal if required.

Work closely with the Global Workforce Solutions department on ensuring contract and staff augmentation engagement requests comply with applicable company policies and escalate issues, where necessary, to attorneys or paralegal.

Maintain and update contract database for matter status.

Handle regular communications with business clients, suppliers, and consultants.

Receive, organize, and manage record and file requests and deliveries.

Receive, organize, and distribute incoming mail for principals.

Tracking project timelines for the team.

Intermediate-level calendar management and meeting coordination

Travel planning including logistics and expense reporting.

Document production and editing.
Qualifications:
Able to work and communicate effectively with professional staff at all levels.

Able to handle a large volume of matters from multiple individuals and prioritize matters in a fast-paced environment.

Use technology appropriately.

Comfortable working in a paperless environment, with electronic documents and electronic records management.

 Understand team's goals, contribute to the team's success by being an active participant and promote a shared responsibility for achieving results.

Lead the team in the use of and application of software programs such as Word, Excel, Team Connect, Beeline, DocuSign, etc.

Demonstrate high work-ethic, collaboration and cooperation with team, reliability, and ability to adapt to change.

Ability to work in team environment as well as the ability to work independently.
Apply with Google
Apply with Linkedin
Apply with Indeed