Catering Sales Manager – Northern California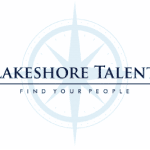 Lakeshore Talent is currently seeking a Catering Sales Manager for one of their clients, a well-known company, based out of Oakland, California. This is a remote direct hire position that will require some travel and pays 80K-90K (depending on experience).
Background check required upon hire.
Job Description:
As the Catering Sale Manger you will be responsible for owning an individual assigned territory and assisting CSMs in other markets under the direction of the Director of Catering. Must display and coach sales behaviors to achieve sales targets of catering and delivery, and to help establish and maintain our company as the choice for catering.
Job Duties:
Enhances Catering Sales Manager's accomplishments and competence by planning delivery of solutions and answering technical and procedural questions for less experienced team members.

Mentoring team members toward the achievement of sales goals.

Create and implement successful sales strategies in focused DMAs, as outlined by The Director of Catering that drive company goals and objectives.

Keep management informed by submitting activity and results reports, such as daily call reports, weekly work plans, and monthly and annual territory analyses.

Creativity/Innovation: Develop new and unique ways to improve business development processes for the Catering Sales Team and create new sales opportunities.

Foster Teamwork: Work cooperatively and effectively with others to set goals, resolve problems, and make decisions that enhance organizational effectiveness.

Leader among Catering Sales Teams: Push projects, initiatives, and new business efforts through the agency

Assist in retaining and developing a highly productive sales staff. Train staff when needed.

Conduct occasional field visits with the sales team to observe performance and provide training.

Assist in developing occasion driven sales campaigns and targeted call blitzes for the Catering Sales Managers and Inside Sales Representative.

Analyze customer information and market data to create successful tactics in struggling markets.

Strengthen relationships with the operations team and monitor feedback from field leaders.
Qualifications:
Proven track record of achieving sales goals through others and through own efforts.

Communicate Effectively: Speak, listen, and write in a clear, thorough, and timely manner using appropriate and effective communication tools and techniques.

Ability to develop and implement business growth strategies.

Excellent organizational skills

Excellent problem-solving skills.

Able to work and succeed in a fast-paced environment.

Able to adapt to change.

Proficient in Microsoft Office and able to easily adapt to new computer software.

Must have restaurant background.

3+ years in sales/catering sales manager
Apply with Google
Apply with Linkedin
Apply with Indeed