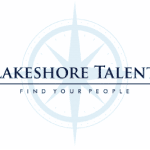 Lakeshore Talent is currently seeking a Junior Auditor for one of their clients, a well-known CPA firm, based out of Denver, Colorado. This is an in office direct hire position with an opportunity to work a hybrid schedule after training and pays 70K-100K (depending on experience).
Background check required upon hire.
Job Description:
You will assist senior auditors in the field and perform assigned auditing procedures which include, preparing financial statements, completing balance sheet and income testing, and researching accounting related issues, with the goal of becoming a lead auditor.
Responsibilities:
Participate in the engagement planning process
Assist senior auditors on the field (until ready to run your own audits)
Perform auditing procedures such as, prepare financial statements and footnote disclosures, prepare and adjust client workpapers, as assigned by senior auditors
Prepare financial statements using AdvanceFlow
Research applicable accounting related issues
Maintain working relationships with our clients
Qualifications
Bachelor's degree in accounting or related field
Well-rounded knowledge of accounting principles
Exposure to accounting for nonprofits (preferred)
Good oral and written communication skills
Knowledge of and experience with various accounting software programs such as QuickBooks and AdvanceFlow
Able to work both independently and with a team
Willingness to travel locally around the Denver area
Understanding of GAAP and accrual-based accounting.
Strong analytical skills
Apply with Google
Apply with Linkedin
Apply with Indeed