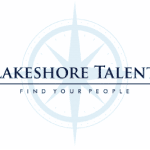 Lakeshore Talent is currently seeking two Field Marketing Managers for one of their clients, a well-known entertainment company. This is a remote, direct hire position and pays 75-85K (depending on experience). 
Background required upon hire.
Position Overview:
The Field Marketing Manager will be responsible for planning and executing marketing strategies and initiatives with franchisees in their designated region. The ideal candidate will have experience developing and implementing local marketing plans for retail businesses that have a measurable positive impact on sales, increase brand awareness, drive traffic to parks, and enhance the overall guest experience.
The ideal candidate will be knowledgeable about media planning (traditional and digital), publicity and social media, and will have extensive experience working with marketing/ad/PR agencies and partnering with business owners and management teams.
The candidate must be self-motivated, curious, results oriented, and able to work effectively with a wide range of stakeholders.
Responsibilities
 Develop and execute marketing plans and initiatives to drive traffic to the different assigned park regions.

Collaborate with franchisees and park managers to develop and execute local marketing initiatives.

Work with the corporate marketing team to implement national marketing campaigns and ensure alignment with brand standards.

Partner with the corporate operations team to provide prioritized and well thought out cross-functional guidance to the franchisees and park teams.

Coach parks to develop relationships with community organizations, schools, and businesses to generate partnerships and drive group sales.

Work with franchisees and park teams to coordinate and manage special events and promotions including but not limited to Grand Openings and Re-Grand Openings.

Track and analyze promotional and ad campaign performance and provide regular reports to the corporate marketing team and park managers.

Serve as the primary marketing communications liaison between HQ and parks / franchisees in the assigned region.

Create, implement and refine "playbooks" – standardized resources focused on topics including competition, grand openings, innovations, park anniversaries and more.

Frequent contact with Franchisees across a number of topics, including benchmarking and sharing best practices.
 Qualifications
 Bachelor's degree in marketing or related field.

3+ years of marketing experience, preferably in a field marketing or events role.

Experience in a Franchise organization required.

Excellent communication and interpersonal skills.

Strong project management skills, with the ability to manage multiple projects simultaneously.

Experience with digital marketing including but not limited to social media.

Ability to think both creatively and analytically, with strong problem-solving skills.

Ability to work both independently and in a team environment.

Must have excellent judgment; must be able to evaluate and analyze the quality and market performance of programs, products and services, as well as agencies and vendors.

Experience with technology and an efficient user of Microsoft Office 365 Suite.

Must be able to travel to attend meetings and perform in-market evaluations; estimated required travel is up to 30-40% of time (valid driver's license required).
Apply with Google
Apply with Linkedin
Apply with Indeed