Webmaster & Ecommerce Product Manager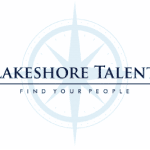 Lakeshore Talent is currently seeking a Webmaster & Ecommerce Product Manager for one of their clients, a well-known company, based out of Denver, Colorado. This is a remote, direct hire position and pays 85K-110K (depending on experience).
Background required upon hire.
Job Description:
In this position you will collaborate with cross-functional partners and agencies to plan and deliver a frictionless digital experience across all customer journeys and have an immense influence and impact on the direction of our brands' digital customer experience, standards, & growth.
Job Duties:
This role will set the strategy for optimizing and scaling the web sites, own governance of the content management system, and drive traffic and conversion growth.

Establish and monitor web site KPIs, business performance metrics, and consumer behavior across sites; actively understand all customer segments and communicate strategies to craft overall site strategy.

Collaborate with agencies, social media partners, and internal constituents to implement site experiences for paid and organic campaigns, program initiatives, testing, and on-going programs.

Develop and manage web development activities and support procedures, tools, and documentation.

Establish protocol guidelines for systems, standards, & technical requirements; Conceptualizes the graphical user interface (GUI) of the organization's website, user flows, and drives best-in-class user interface (UI) and user experience (UX) based on industry practices; Ensures the integrity of all code and links; Refreshes website content to ensure accuracy and timeliness of information and images.

Execute and manage AB / Multi-variate testing experiments that drive web personalization and improve the overall online experience.

Become a subject matter expert on the CMS for company brand websites and evangelize best practices across corporate and franchise users, including the development of training materials and documentation, as needed.
Qualifications:
Bachelor's degree in computer science, information technology, marketing, communications, or a related field preferred.

5+ years of hands-on website management, optimization, and some development experience.

Must possess experience with, and the ability to utilize, web applications and programming languages such as HTML, XHTML, CSS, JavaScript, jQuery, Google Analytics (GA4), APIs and ecommerce best practices; Experience leading hypothesis-driven A/B testing programs, from experimental design to execution.

Must possess experience with various software used in web development such as WordPress, Adobe Creative Suite (Dreamweaver, Photoshop, etc.). Must possess an advanced working knowledge of current web technologies and programming as well as multimedia development, User Experience (UX) and User Interface (UI) design.

Must have knowledge of SEO/SEM/PPC practices and search engine analytics to maximize traffic to websites.

Must possess excellent communication skills, servant-leader headset, and worked in a heavily matrixed organization.
Apply with Google
Apply with Linkedin
Apply with Indeed