Bilingual Medical Receptionist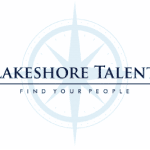 Lakeshore Talent is partnered with a local healthcare network in search of a Bilingual Receptionist to support the Family Medicine department of a hospital in downtown Denver, CO.  
Contract Length: 3 months to start, with potential for extension and/or permanent hire
Pay: $17.50 – $22.00 per hour (depending on experience)
Shift: Monday – Friday 8:00 am – 5:00 pm
Responsibilities:
Greets patients.
Answer phones, takes messages, returns calls and provides needed information.
Schedules patient appointments for visits, procedures, diagnostic tests, referrals and/or consultations.
Registers patients. Confirms, enters, and/or updates all required demographic data on patient and guarantor on registration system. 
Obtains copies of insurance card(s), forms of ID, and signature(s) on all required forms. Verifies information on appropriate accounts to determine insurance coordination of benefits, pre-certification/prior-authorization. Verifies insurance to determine coordination of benefits and obtains authorization and/or referrals as required. 
Informs self-pay patients of liability due and prepayment requirements. Prepares estimate of procedures, calculates advance payment requirements on previous or bad debt and current balances. Refers potentially eligible patients to financial counseling and/or contract eligibility vendors.
Collects patient payments and provides accurate receipt. Posts payments in system. Reconciles receipts with cash collected and complete required balancing forms. Documents patient account notes for all interactions/transactions.
Prepares medical records for patient appointments by compiling information from various sources.
What You Bring:
High School Diploma or equivalent
Bilingual in English and Spanish
1+ year of related experience in a healthcare setting
Understanding of medical terminology
Excellent customer service
Strong organizational skills and attention to detail
Because this position is in a healthcare setting, employees must have up to date immunization records (MMR, Varicella, TDaP, Covid, Flu)
Job ID: 48190
Apply with Google
Apply with Linkedin
Apply with Indeed