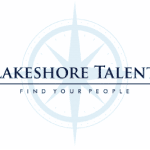 Lakeshore Talent is currently seeking a Tax Associate for one of their clients, a well-known consulting firm based out of Fort Collins, Colorado. This is an in-office direct hire position and pays 60K-100K (depending on experience).
Background check and two professional references required upon hire.
Job Description:
As a Tax Associate with us, you won't be merely doing heads-down number crunching. We expect all our associates to build lasting relationships with clients, right from the start. You won't be on your own, isolated in a back office or cubicle. You will work as part of a team whose members may have different roles but who have shared relationships with clients.
Job Duties:
Review financial reports, income statements and expenditures.

Researching tax issues and assisting with tax audits.

Consulting with clients, reviewing their tax information and responding to questions and concerns.

Prepare and file tax returns and work papers for companies and partnerships.

Helping businesses meet ever-growing and increasingly complex tax demands by having a deep understanding of relevant legislation.

Keeping up to date with ongoing trends and changes to legislation.

Work in a team-oriented environment, taking direction from peers and supervisors.

Understand general accounting and tax procedures.

Know how to build lasting relationships with our clients, through which you can instill customer confidence as a trusted and crucial advisor.

Have strong communication skills, emotional intelligence, and the professional voice needed to directly communicate with clients.
Qualifications:
Bachelors in accounting (Masters preferred). 

Min 2+ years in taxation public accounting.

CPA license or working on the requirements to obtain.

Proficient in tax research and interpretation of tax law and GAAP.
Apply with Google
Apply with Linkedin
Apply with Indeed