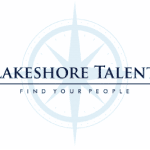 Lakeshore Talent is currently seeking an Assistant controller for one of their clients, a well-known distributor based out of Roselle, Illinois. This is a hybrid, direct hire position and pays 140K150K (depending on experience).
Background check is required upon hire.
Job Description:
The Assistant Controller will assist with leading the Accounting and Finance department, as well as work cross-functionally with senior leadership to identify, analyze and implement objectives that improve company performance.
Job Duties:
Responsible for managing the monthly, quarterly and year-ending closing processes in accordance with GAAP. 

Assist in the development and implementation of new accounting policies and procedures. 

Lead financial audit process. 

Review manual journal entries & account reconciliations. 

Ensure strong controls over RevRec. 

Responsible for signing off on completed Financial Statements ensuring that all items are properly loaded in the system. 

Ensure appropriateness of reserves & accruals. 

Implement & maintain web-based data room to maintain month-end close documents.

Ensure we remain current with vendor receivables, minimize E&O reserve requirements, manage prepaid inventory, ensure proper controls exist and are followed for the disbursement and payroll processes.

Create and maintain a rolling 13-week cash flow forecast within precision expectations, participate in bi-weekly inventory management meetings, reduce prepaid balances, enhance Deposit Verification & develop proof of cash process, implement branch check scanners to ensure timely deposit.

Maximize vendor payment discounts, support sourcing initiative with the management of standard costs, lead performance reporting for Rental business, support Freight initiative, support management of OCGS Operating Expense, support CIP initiatives.

Support external income tax preparation, ensure proper compliance with revenue & other indirect tax requirements, ensure sales & use tax requirements are met.

SME general ledger system, A/P automation system, travel expense management system, and other core accounting systems.

Manage and develop staff, including Quatrro resources. Drive process improvements to realize productivity, ensure cross-training coverage, and level workload across the month.

Support ad hoc requests & special projects such as BI implementation.
Qualifications:
 
Bachelor's Degree in accounting or finance from a four-year college or University

Minimum 5 years finance/accounting experience

Experience with NetSuite a must

CPA preferred but not required.

Detailed working knowledge of US GAAP.

Strong Leadership and Problem-solving skills.

Self-directed, flexible, goal-oriented, team player.

Strong detail orientation, and a high standard for accuracy and precision.

Ability to efficiently use all Microsoft Office products.

Have analytical skills to recognize patterns in data, information, or events to draw logical conclusions and make recommendations for action.

Ability to define problems, collect data, establish facts, and draw valid conclusions.

Ability to interpret an extensive variety of technical instructions in mathematical or diagram form and deal with several abstract and concrete variables. 

Ability to apply mathematical operations to such tasks as frequency distribution, determination of test reliability and validity, analysis of variance, correlation techniques, sampling theory, and factor analysis. 
Apply with Google
Apply with Linkedin
Apply with Indeed