Sr. Compensation Analyst/Total Rewards Manager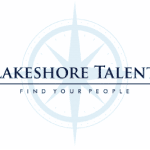 Are you a deadline driven, fast-paced, and adaptable compensation professional? Do you thrive on finding creative solutions to complex problems and value a "work hard, play hard" mentality? If so, we have a great opportunity with one of our rapidly growing clients in the healthcare services industry. This is a direct hire position, and pays $113K-$140K per year.
This is ideally looking for someone that is close to Orlando, Salt Lake City, Cincinnati, Scottsdale or Denver. 
Open to remote for the right candidate if you do not live close to these areas.
The Sr. Compensation Analyst/Total Rewards Manager is responsible for designing, implementing, managing, and evaluating our total rewards programs and strategies, with a heavy focus on Compensation. This position provides direction for the Total Rewards team by developing and refining multi-year strategies, ensuring these programs follow organizational and budgetary goals, and comply with federal, state and local legal requirements. This position plans and executes the annual merit review and incentive bonus process and prepares communication and training materials associated with each.   As Sr. Compensation Analyst/Total Rewards Manager you'll provide support for the benefits team by working to balance the rewards opportunities available to employees that align with organizational goals, budgets and expectations. In addition, the Sr. Compensation Analyst/Total Rewards Manager partners with the business, Finance and HR Team to provide functional expertise and analytics for informed decision making.
RESPONSIBILITIES
Provides assistance to the benefits team for annual renewal and open enrollment process, benefits communication, and relationships with external providers

Assists with compensation due diligence activities for all mergers and acquisitions and is responsible for job evaluation framework and grading

Engages with business leaders to understand compensation needs, workforce planning and provides education and training when needed

Ensures compensation related programs are compliant with various related compensation labor laws and regulations, by conducting quarterly audits

Works with HR leaders and hiring managers to ensure competitive, equitable compensation plans for new hires, internal promotions or other requested adjustments

Manages annual compensation review to include updating salary bands, merit budget recommendations and bonus plan costing to assess competitiveness through market analysis

Ensure compliance with all relevant government regulations, including ACA, ERISA reporting and disclosure requirements, FMLA, COBRA and HIPAA

Collaborates with HR Business Partners and Business Leaders to understand their issues related to compensation and benefits; provide education and counsel as necessary

Prepares reports and analytics for the Compensation Committee and Executive Leadership

Leverages technology and process improvements to streamline and increase efficiency and accuracy

Conducts process and data audits of various plans and procedures

Lead and mentor assigned staff, ensuring they are integrated into work and discussions across the units

Develops staff, sets objectives evaluates performance and ensures proper training and development

Performs additional duties as requested by management 
REQUIREMENTS AND EXPERIENCE
Bachelor's Degree required

Minimum of 5 years in Compensation; additional time in Human Resources and Benefits preferred

Service orientation, but assertive/persuasive when required and has ability to set and communicate goals and expectations, measuring accomplishments and holding people accountable

Leadership skills balanced with a willingness to play a "hands on" role with key projects

Strong executive communication and presentation skills (written and verbal) with the ability to effectively translate complex information into a clear and effective message

Advanced experience working in Excel

Strong business and financial acumen and analytical ability

Previous experience managing change and uncertainty with an organization; demonstrating the ability to anticipate and respond to future changes and opportunities

Effective prioritization & multi-tasking skills and the ability to work in fast-paced environment with the objective of meeting company performance expectations

Ability to develop and maintain business relationships

Comfortable performing multi-faceted projects in conjunction with day to day tactical activities

Computer literate with knowledge of Microsoft Office (Outlook, Excel, Word, PowerPoint) and Workday HRIS, a plus

Ability to use tact, discretion, and independent judgment to analyze and resolve work problems

Displays a strong sense of urgency with the ability to self-motivate and remain flexible
Apply with Google
Apply with Linkedin
Apply with Indeed