Accounts Receivable Specialist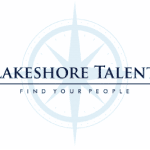 Lakeshore Talent is seeking an Accounts Recivable Specialist to support a Fine Arts organization based in Chicago, IL. This is a hybrid-remote position (on-site 2-3 days a week) and pays $25-$30 per hour (depending on experience).
Background check required upon hire.
Job Description:
As the Accounts Receivable Specialist, you will play a crucial role in ensuring the smooth and efficient handling of all payments processed and related logistics. The ideal candidate will possess a strong understanding of sales tax regulations and proficiency in QuickBooks. Your exceptional customer service skills will be essential in providing a seamless experience for clients.
Job Duties:
Post and reconcile inbound payments daily

Provide effective and exemplary client service by addressing inquiries related to invoices, payments, and accounts via email and phone.

Efficiently manage and prioritize multiple client interactions while maintaining a high level of service quality.

Generate and distribute accurate client invoices based on auction transactions.

Ensure timely and proper recording of receivables in QuickBooks online.

Work collaboratively with internal teams to address client inquiries and resolve payment concerns.

Monitor accounts receivable aging and follow up on overdue payments, maintaining organized and up-to-date financial records for auditing purposes.

Calculate, process, and remit sales tax accurately, adhering to legal requirements.

Ensure accuracy and consistency in data entry, coding, and categorization.
Qualifications:
Bachelor's degree in accounting, Finance, or related field preferred

Proficiency in QuickBooks Online

Experience with CertCapture preferred

Proven experience in roles with client services and accounts receivable

Strong understanding of sales tax regulations and compliance

Problem-solving skills and a proactive attitude

Excellent attention to detail and accuracy

Strong organizational and multitasking skills

Ability to work independently and collaboratively in a team environment

.

A patient and composed demeanor, even under pressure, and ability to adapt to different personalities and communication styles is essential.
Apply with Google
Apply with Linkedin
Apply with Indeed