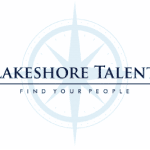 Lakeshore Talent is seeking an HR Coordinator to support a highly regarded hospital in Aurora, CO. The ideal candidate will have strong organizational skills, attention to detail, and excellent interpersonal abilities. This position will start as a 12 month contract with high potential for extension and/or permanent hire!
Employee Perks:
Remote Flexibility – This role will primarily be remote with the occasional need to be on site in Aurora, CO for orientations and meetings as needed. Applicants must reside in the Aurora, CO area.
Competitive Pay – $52,000-$58,000 per year
Great Culture – You will be joining a team of dedicated and dynamic individuals committed to improving healthcare employee job satisfaction and patient care!
Key Responsibilities:
Coordinate new employee onboarding and orientation, including paperwork completion, background checks, drug screens, I-9s, benefits enrollment, and introduction to hospital policies
Maintain accurate and up-to-date employee records, including personnel files and HR databases
Help process employee changes, such as transfers, promotions, terminations, and employee status updates
Respond promptly and effectively o employee inquiries, providing exceptional customer service
Prepare HR-related reports and presentations, as needed
Stay updated with employment laws, regulations, and best practices to ensure compliance
What You Bring:
High School Diploma or equivalent
3+ years of prior customer service, administrative support, and HR experience
Familiarity with healthcare licenses and certifications, strongly preferred
Strong organization and time management skills and with the ability to handle multiple tasks simultaneously
Excellent communication skills
Because this position is in a hospital setting, employees must have up to date immunization records
Job ID: 48322
Apply with Google
Apply with Linkedin
Apply with Indeed