Executive Assistant (62978)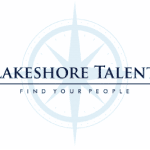 Lakeshore Talent has partnered with a global company in the west loop to staff a 3 month contract EA role supporting VPs or higher.  This is an open position and could possibly be a temp to hire.
• Hybrid – in office 3 days a week
• Supporting Vice Presidents or above
Must have at least 5 years of recent experience supporting Vice Presidents or above for a large global company! 
Must have EA experience managing at least 3-4 executive calendars at the same time. 
The ideal candidates will possess strong organizational and communication skills, project management skills and a proven track record getting results in a team environment and independently. 
 
Responsibilities:  
• Provide active Outlook calendar management for the leadership team.
• Work directly with team and across department to effectively communicate vital employee matters (e.g., employee transfers, recognitions, anniversaries) to appropriate audiences 
• Manage all travel arrangements and logistics including itinerary building, expense report processing for leadership team 
• Serve as team EA, managing events, offsites logistics and birthday/anniversary celebrations for the team 
• Participate in the coordination and editing of communications that align with and support the overall goals of the team and organization 
• Manage meeting logistics including registering and escorting visitors, room setup, catering, etc 
• Provide leadership team with "care and feeding" throughout the day/week 
• Assist with on-boarding process for all new team members across the team Qualifications: 
• Previous experience as an Administrative Assistant, supporting senior leadership in a large organization 
• Demonstrates ability to handle and maintain confidential information 
• Experience planning large meetings and/or events required 
 
Requirements:
• Must have at least 5 years of recent EA experience supporting VP's or directors or above. 
• Must have several years of experience as an EA supporting executives for a global company
• Bachelor's Degree or related experience preferred
• Experience supporting IT greatly preferred
• Must know MS Office (Outlook, Word, Excel, PowerPoint) 
• Strong communication, project management and critical thinking skills 
• Quick learner and ability to understand sophisticated business issues 
• Must be organized, motivated and detail-oriented with superior follow-through and proactive approach 
• Aptitude to juggle multiple projects and meet deadlines 
• Strong attention to detail and ability to complete large volumes of work efficiently and effectively 
• Must be extremely proactive with a desire to stretch beyond the task list to support the team 
• Ability to adapt to a constantly evolving business and work environment 
• Professional, reliable, driven and results-oriented 
• Must have diplomacy skills 
 
Pay is $35 – $38 per hour depending on experience.
 
Apply with Google
Apply with Linkedin
Apply with Indeed