Director of Technical Programs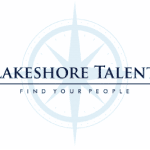 We are seeking a Director of Technical Programs to support a pioneering organization focused on the development of quantum computers utilizing arrays of optically-trapped neutral atoms. The mission of the company is to empower customers to achieve remarkable computational breakthroughs and the team is comprised of dedicated scientists, engineers and business professionals fervently committed to advancing the field of quantum computing.
Position Overview
This seasoned professional will lead cross-functional teams in translating product requirements into comprehensive design and engineering plans. You will oversee program execution, address technical trade-offs and dependencies, and ultimately ensure that products meet customer needs while delivering an exceptional user experience. You will collaborate closely with key stakeholders in both business and technology to drive programs that align with objective, staying on schedule and within budget.
Responsibilities:
Lead the formation of cohesive and aligned program teams to efficiently achieve shared objectives.
Demonstrate expertise in AMO physics, quantum mechanics, and quantum information concepts to foster collaboration with PhD physicists.
Collaborate with scientific, engineering, and business leaders to define program requirements, establish priorities, and create engineering execution plans.
Effectively manage cross-functional dependencies, risks, and changes by optimizing scope, schedule, and resources.
Partner with cross-functional teams to drive technical analysis, design, development, testing, implementation, and post-implementation phases.
Define and track key metrics, quality benchmarks, and performance indicators while ensuring the successful execution of program deliverables.
Develop and execute communication plans to proactively relay program status, issues, and risks to stakeholders.
Proactively identify and analyze complex technical challenges alongside engineering leaders and stakeholders to devise solutions.
Influence product roadmap decisions to align with the organization's business goals.
Spearhead internal and external process improvements across multiple teams and functions.
Qualifications:
PhD in Physics, Chemistry, Engineering, or related field, strongly preferred
10+ years of experience in systems engineering, hardware engineering, and/or technical program management
Proven experience delivering deep tech programs or products from inception to delivery.
Proficient in understanding user needs, gathering requirements, and defining scope.
Ability to work autonomously across multiple teams, showcasing critical thinking and thought leadership.
Strong communication skills and a track record of collaborating with technical management teams to develop systems, solutions, and products.
Organizational, coordination, and multi-tasking abilities.
Excellent analytical and problem-solving skills in large-scale systems.
History of establishing effective work relationships across diverse, multi-disciplinary teams and partners spanning different time zones.
Industrial experience working in quantum computing, lasers and optics, and/or high-performance computing, strongly preferred
Benefits
Comprehensive benefits package available that includes fully paid medical, dental, and vision insurance for employees and their dependents, as well as unlimited PTO, 401k company matching, life insurance, and more. The office also provides drinks, snacks, and catered team lunches every day!
Salary
The base salary for this position falls within the range of $200,000-$225,000, commensurate with experience. In addition to the salary, the company offers an annual bonus as well as equity participation.
Location
The Director of Technical Programs will be working on-site in Boulder, CO the majority of the time, although there is some hybrid/remote flexibility. Applicants must be within a commutable distance to Boulder, CO, or willing to relocate.
Apply with Google
Apply with Linkedin
Apply with Indeed