Coding Compliance Coordinator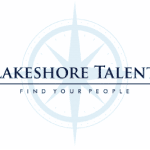 Lakeshore Talent is working alongside a reputable hospital system in Denver, CO to fill a Remote Coding Compliance Coordinator position. This position does have remote flexibility but initial training will be on site so we are looking for candidates who are within the Denver metro area that can attend training. 
CONTRACT LENGTH: 3 months to start with potential for extension or hire
PAY: $50-$52/hr depending on experience
SHIFT: Monday – Friday 8am-4:30 pm
 JOB DESCRIPTION:
Under general supervision, trains and educates providers, hospital and coding staff on all aspects of inpatient facility coding and documentation as it applies to the inpatient hospital/facility setting.
Prepares training and presentations on applicable topics. Researches questions and issues using all available resources.
Provides both oral and written direction to coders when a provider query should be sent.
Creates and approves content of queries for submission to providers.
Interacts with hospital staff for the purpose of documentation improvement and clarification.
Performs audits to ensure documentation and coding accuracy compliance for Diagnosis Related Groups (DRGs), Ambulatory Payment Centers (APCs), Hospital Acquired Conditions (HAC), Patient Safety Incidents (PSIs) and Presence on Admission (POA) indicators.
Reviews appropriate assignment of Major Comorbid Conditions (MCCs) and Comorbid Conditions (CCs).
Provides feedback from audit findings for documentation and coding quality improvement.
Participates in outside audit reviews with other departments including Clinical Documentation Improvement and Enterprise Compliance Services for all RAC, individual payer, and other outside agencies.
Utilizes all available coding references to include software applications to perform coding related tasks.
Demonstrates advanced leadership and team building skills.
Performs various coding assignments under the direction of the Education Manager.
Minimum Qualifications
Education
Graduation from high school or possession of a GED certificate.
Bachelor's degree or Health Care degree preferred.
Experience
Six years Facility medical coding experience assigning ICD-10-CM diagnoses codes, ICD-10-PCS procedure codes, HCPCS, and modifiers codes for multi-specialty areas required.
Four years' experience with Diagnostic Related Group (DRG) and Ambulatory Payment Classification (APC) fundamentals required.
Experience reviewing medical record documentation required.
Experience with education, training, compliance, and auditing required.
Knowledge, Skills and Abilities
Possess and applies a thorough knowledge of coding, documentation, applicable guidelines, and compliance as it relates to our hospital-based, academic setting.
Thorough knowledge of billing, reimbursement, and anatomy and physiology.
Ability to professionally interact with physicians and clinic staff.
Ability to work with all personnel throughout Denver Health.
Must be capable of reading and interpreting coding guidelines and making subsequent coding decisions.
Knowledgeable in researching coding related topics and issues.
Must pass a coding proficiency pre-hire test with 85% accuracy or higher.
Ability to work independently, possess critical thinking skills, audit, and provide appropriate feedback.
Ability to create training material and presentations.
Possess strong organizational skills and the ability to work independently and meet deadlines.
Possess strong oral and written communication skills
Apply with Google
Apply with Linkedin
Apply with Indeed