Nonprofit Project Coordinator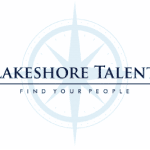 Lakeshore Talent is currently seeking a Nonprofit Project Coordinator for one of their clients, a nonprofit organization based out of Denver, CO. This is a 2-month contract position (with the possibility of extension) paying $23.25/hr.
Job Description:
We are seeking a Project Coordinator to assist the nonprofit organization in operational and logistical functions related to the activities of the division's direct-service programs. You would be responsible for solicitation and selection of program sites to close meal gaps in children facing hunger, helping to develop and maintain procedures to ensure USDA and state regulations, ensuring maximum reimbursement and audit compliance, and assisting with the support and development of the staff by providing individual development, resources, and clarity on goal expectations.
Job Duties:
Research and identify meal gaps within the organization's service to provide nutritious meals and snacks to at-risk children within the service area.

Displays an excellent professional relationship and customer service with meal site partners and organizations.

Responsible for tracking, performing, and coordinating site visits with appropriate personnel to maintain compliance.

Assists representatives in conducting training sessions for site coordinators in accordance with CACFP, SFSP, and company standards.

Accountable for site visit regulations as outlined by USDA and state agencies, daily meal count accuracy and consumption rates for reimbursement and auditing purposes.

Oversees and ensures compliance of program partners.

Provides temporary development, guidance, and coaching to Representatives and Admin Assistant in supporting and achieving daily responsibilities and department goals.

Work in collaboration with the Culinary Kitchen, Operations and Transportation teams.

Provides support for data, grant, and reporting requests in collaboration with the Manager
Qualifications:
High school diploma or equivalent; Bachelor's degree preferred or equivalent combination of experience and education.

1-2 years' experience administering Child Nutrition Programs preferred, such as CACFP, SFSP, and children's backpack programming.

1-3 years' experience in directing and managing personnel preferred.

Must have a valid driver's license.

Advanced Computer proficiency (Word, Excel, PowerPoint and Outlook).

Knowledge of inventory management computerized systems.

Excellent organizational and time management skills.

Able to communicate (spoken & written) clearly in English.

Ability to set priorities and problem-solve, while working under pressure and thrive in a fast- paced environment.

Ability to motivate and develop team members.

Excellent communication skills, a professional demeanor, interpersonal relationships, and negotiation skills.

Critical Thinking – Demonstrated ability to determine root cause findings, take corrective actions, and have problem-solving skills.

A self-starter who is able to accomplish the work and meet targets through others.

Able to work collaboratively yet independently.
Apply with Google
Apply with Linkedin
Apply with Indeed