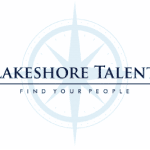 Lakeshore Talent is currently seeking a Nonprofit Case Manager for one of their clients, a local nonprofit organization based in Aurora, CO. This is a hybrid position and pays $22.24 – $24.46/hour (depending on experience), additional pay if bilingual.
Start date for this role will be 10/2. Candidates need to be comfortable working in an office, at home or in the community/people's homes.
JOB DESCRIPTION:
This role will manage a caseload of individuals receiving waivers and State General Fund services and will maintain documentation needed quarterly and annually. This Active Case Manager will also facilitate interdisciplinary teams (IDT) meetings to coordinate services to meet individual needs and will implement IDT meetings as appropriate to modify services. In addition, this role will be responsible for verifying eligibility and developing, monitoring, and assuring the implementation of Service Plans (SP).
JOB DUTIES
Ensure effectiveness of services delivered (as authorized by the service plan) and ensure identified outcomes are met, advocate for individual service needs

Provide case management services and supports to temporarily assigned individuals; support with department and team coverage as needed

Make collateral contacts with community resources such as law enforcement and medical personnel to obtain additional information, coordinate services, or secure their assistance

Coordinate support in emergency and crisis situations

Complete assessments to determine eligibility for services/supports and identify individual strengths, needs, concerns, and preferences through interviewing, observing, and utilization of standardized tools

Maintain knowledge of state/ federal regulations, policies and procedures regarding long-term services and supports, Medicaid waiver and state funded programs and other community resources

Ensure the accuracy and timely entry and distribution of required documentation to all necessary team members, including, but not limited to providers, individuals, and family members

Complete required documentation related to monitoring activities and other targeted case management activities; evaluate need and effectiveness of services requested and delivered
BENEFITS
Health/dental/vision coverage

Employer-paid and supplemental life insurance

Short- and long-term disability insurance

Generous paid time off and holiday pay

Flexible work schedule

401(k) investment plan, with an employer match of up to 4%

Mileage reimbursement

Tuition reimbursement program

Certified Employer for Public Service Loan Forgiveness Program

Healthcare reimbursement and flexible spending plan
REQUIREMENTS
Bachelor's Degree: or Five (5) years of experience in the field of Long-Term Services and Supports (LTSS), which includes Developmental Disabilities; or some combination of education and relevant experience appropriate to the requirements of the position

Valid Colorado motor vehicle license and provide proof of motor vehicle insurance

Driving requirements – no suspensions and no more than two (2) tickets in the past three (3) years
PREFERRED
One (1) year of experience in developmental disabilities/long-term services and supports

Ability to complete all typical case management responsibilities in fluent language/s

Support with written translation of internal documents for use by stakeholders, as appropriate
 
Apply with Google
Apply with Linkedin
Apply with Indeed