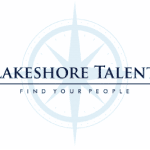 Lakeshore Talent is partnered with one of the nation's top healthcare networks in search of a housekeepers to fill immediate openings supporting a hospital in Winfield, IL.
Pay Rate: $20 per hour
Shift: Monday – Friday, 3:00pm – 11:30pm
Overview: Hospital housekeepers play a crucial role in maintaining cleanliness, sanitation, and hygiene within the hospital environment. They are responsible for ensuring that all patient rooms, common areas, and facilities are kept clean and orderly, contributing to a safe and comfortable atmosphere for patients, staff, and visitors.
Responsibilities:
Perform thorough cleaning and sanitization of patient rooms, bathrooms, hallways, floors, waiting areas, offices, and other assigned areas. This includes dusting, mopping, sweeping, vacuuming, emptying trash, and disinfecting surfaces to prevent the spread of infections.
Collect, sort, and dispose of soiled linens, bedding, and waste according to established protocols. Ensure that clean linens and supplies are adequately stocked and readily available in designated areas.
Adhere to strict infection control policies and procedures, using appropriate cleaning agents, disinfectants, and personal protective equipment to minimize the risk of cross-contamination.
Safely handle and maintain cleaning equipment, such as vacuum cleaners, mops, and carts.
Collaborate effectively with other housekeeping staff, nursing personnel, and other healthcare professionals to coordinate cleaning activities and respond to specific cleaning requests.
Qualifications and Skills:
High School Diploma or equivalent
Prior experience in housekeeping, preferably in a healthcare setting, is an asset
Prior janitorial/custodial work, is an asset
Good physical stamina to perform repetitive tasks and lift/move heavy objects
Demonstrated reliability, punctuality, and a strong work ethic
Apply with Google
Apply with Linkedin
Apply with Indeed