Sr. Administrative Assistant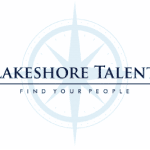 Lakeshore Talent has partnered with a small company in Castle Rock, Colorado to staff a Sr. Administrative Assistant role for the executive leadership team.  
Pay is 60K – 80K depending on experience. 
Perks: 
Opportunity for annual bonus.

Comprehensive health benefits including Medical, Dental and Vision.

Group Term Life Insurance.

Long and Short-term Disability Insurance.

401(k) with company match.

Paid Time Off and Holiday Pay.
The Senior Administrative Assistant will provide high-level administrative support to the Executive Leadership team and assist in the Membership processes.
This position requires strong organizational skills, attention to detail, and the ability to manage multiple tasks at once. 
The Senior Administrative Assistant role will report directly to the General Manager and the Chief Financial Officer.
Monday – Friday 8 a.m. – 5 p.m. in office daily. 
 
 Administrative Assistant duties: 
Serve as an Administrative Assistant to the General Manager and Chief Financial Officer.

Ability to compose and write letters in a professional manner from bullet-point ideas.

Prepare correspondence and maintain a log of donations.

Answer, screen, and direct phone calls.

Manage the Executive's calendars, including making appointments, scheduling meetings, and prioritizing the most sensitive matters.

Maintain Outlook database of contacts, department activity, and market activity.

Handle sensitive and confidential information with diplomacy and discretion.

Draft, review and distribute correspondence such as emails, memos, letters, faxes, and forms on behalf of company Executive(s).

Take dictation and accurate minutes of meetings.

Perform administrative duties such as filing, copying, binding, scanning, etc.

Manage all expense reports for Executive Leadership and credit card reconciliation.

Proactively anticipate the needs of the GM, CFO, and Chairman of the Board & President and provide timely support.

Assist the Executive Leadership with the preparation of all Executive Committee and Board of Director materials.

Assist the Director of Communications & Programming as directed.

Notarize documents upon request.

Assist Executive Leadership with other projects or tasks as assigned.
Membership Duties: 
Assist the General Manager with the membership process. 

Greet and assist members and guests.

Coordinate and schedule meetings and communication.

Prepare prospective member biographies, forms, and letters of recommendation.

Assist in coordination of meetings, materials, etc.

Prepare and distribute New Member Invitations.

Coordinate new Member orientation and onboarding.

Manage and prepare Orientation Books.

Add, update, and manage Membership records, including spousal information, and staff notification process.

Assist the Director of Communications & Programming with Member communication as directed.
Scholarship Foundation Duties: 
Coordinate all Board meetings.

Prepare and manage the scholarship application process and materials.

Coordinate the annual interview process.

Manage recipient communication and follow-up.

Manage communication and thank you to donors.

Maintain internal standard operating procedures for donations.

Assist in gathering all required information for recipients to provide to Accounting.
Qualifications:
Bachelor's degree or college diploma with communication emphasis is preferred.

3-5 years of recent Administrative Assistant experience supporting leadership teams required.  ???????
Ability to handle confidential tasks.

Proficient  in all Microsoft Office programs.

Colorado Notary Public a plus.

Strong interpersonal and communication skills, including verbal and written.

Excellent organizational skills and deadline focused.

Strong time-management skills and an ability to organize and coordinate multiple concurrent projects.

Maintains a flexible approach and demeanor towards assisting others.

Driven to succeed in a customer service focused environment.

Operates with a sense of urgency and strives to produce the best possible product.

Must be able to work flexible hours, as needed.

Knowledge of golf a huge plus! 
Apply with Google
Apply with Linkedin
Apply with Indeed