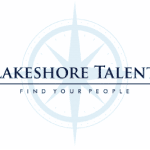 Lakeshore Talent is partnering with a client who has a need for a receptionist for a well-known oil and gas company based out of Windsor, Colorado. This is an in-office 6-month contract position to start and pays $22.00 per hour.
Hours are 6:30 – 3:30 or 7-4pm Mon through Friday
Background and drug screen (including THC) required upon hire.
Job Duties:
Welcome visitors ensuring security protocols are followed.

Answer incoming phones calls promptly and professionally, routing them to the appropriate individuals or departments.

Respond to inquiries and provide general information via email phone or in person.

Assist in scheduling meetings and maintaining conference room calendars.

Coordinate meeting logistics including meal coordination, clean up, document preparation and room logistics.

Assist in facilitating internal and external communication by distributing flyers, memos, emails, and other correspondence as needed.

Maintain office supply inventory for our offices. Maintain snack and beverage inventory for our offices by checking stock levels, placing orders, and coordinating with providing vendors.

Assist with shipping and receiving of materials and supplies coordinating with shop personnel for loading as needed.

Sort and distribute incoming mail and prepare outgoing mail and packages.

Oversee janitorial contractors.

Coordinate office repairs, preventive maintenance, and repair services as needed.

Assists in the planning and organization of office events. 
Qualifications:
High school diploma

Strong working knowledge of common office software, including MS Office (Word, Excel, Outlook).

Proficient in using basic office equipment, such as computers, printers, and telephone systems.

Understanding of standard office procedures and protocols.

Strong organizational and time management skills.

Attention to detail and accuracy in all tasks.

Ability to handle confidential information with professionalism and discretion.  

Excellent verbal and written communication skills.
Apply with Google
Apply with Linkedin
Apply with Indeed