Patient Access Specialist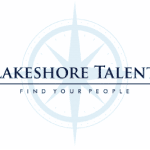 Lakeshore Talent is working alongside a reputable hospital system in Chicago, IL to fill an immediate Patient Access Specialist need.
CONTRACT LENGTH: 3 months to start with potential for extension or hire
PAY: $19/hour
SHIFT: Day shifts, start and end times vary
JOB DESCRIPTION:
Provides exceptional customer service to patients; correctly identifies and collects patient demographic information
RESPONSIBILITIES:
An employee in this position may be called upon to perform any/all of the following duties as well as additional related tasks.
Register new patients
Schedule Appointments
Transfer calls to appropriate personnel
Coordinate communication between business units
Requires critical thinking skills, decisive judgment and the ability to work with minimal supervision
WHAT YOU BRING:
High School Diploma or equivalent required
Previous customer service/call center experience
1+ years customer service or medical office experience required
Epic experience is preferred
Must be able to work in a fast-paced environment and take appropriate action
Candidates should be professional, reliable and willing to work
Because this position is in a healthcare setting, immunization records must be up-to-date (MMR, Varicella, Tdap, Flu, Covid-19).
Apply with Google
Apply with Linkedin
Apply with Indeed