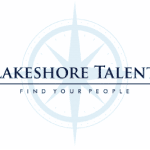 Lakeshore Talent is partnered with a reputable healthcare network based in Denver, CO in their search for a Cancer Registrar. This position is a 3 month contract role that is 100% remote –  with a potential for extension or hire!
Pay: $28-$30/hr
Shift: Monday – Friday from 8:00 am – 4:30 pm
Responsibilities:
 Reviews provisional pathology log and document positive cases. 
Reviews death certificates and diagnostic indices. 
Maintains case file including information retrieved through case finding reviews. 
Abstracts and codes required Information in the ERS system. Standard is 10 per week. 
Monitors compliance for abstract completion with other cancer registry team members, permanent or contract. 
Performs monthly audits on completed work to ensure quality of work and abstract submissions. 
Empowered to educate in the setting if incomplete or incorrect work performance from other cancer registry team members.
Responsible for on-boarding and training of other cancer registry team members. 
Participate in interviews and provide recommendations on hiring candidates. 
Accesses imaging, SSI death index, Vital Records, sending out monthly patient and physician letters; standard is 4 per hour;
follow up must be done the first week of each month. 
Submits monthly transfer of total cases based on date of first contact to State Registry to maintain compliance with State timeliness standard and current completeness standard of analytic cases. 
Responsible for maintaining user account in CStar program 
Develops and maintains relationship with the State Cancer Registry and implements updated program requirements
determined by local and national governing bodies. 
Submits weekly production log each Monday containing production stats for the previous week. 
Gathers positive cases. 
Retrieves information from pathology provisional list and cytology slips every Monday before the conference. 
Serves as primary contact and liaison between the oncology physicians and cancer registry program 
Documents patient social information (age, site, location, diagnosis), add any additional comments, name of presenter and
case information. 
Prepares agenda, make copies and distribute appropriately 
Monthly clears all errors from abstracts completed in ERS. 
Submits abstracts to state and produce reports for statistical reporting. 
Through the Hospital system's data warehouse assists with Research data needed by any provider for grants or certification
purposes. 
Provides appropriate medical records in a timely manner. 
Acknowledges all requests and assure appropriate response in a timely manner. 
Delegates reporting requests as appropriate 
Identifies the specifics of the requests before retrieving the information. 
Provides the requestor with the information already available in the Tumor Registry before retrieving the information. 
Required:
Education:
High School Diploma or GED Required
Work Experience:
4-6 years of experience in Cancer Registry field or similar work Required and
1-3 years  of medical billing/coding experience preferred.
*Due to this position being in a healthcare setting, employees must have up to date vaccinations (including Covid-19, 2022 Flu, MMR, Varicella, and TDaP)
Apply with Google
Apply with Linkedin
Apply with Indeed