Technical Project Manager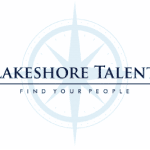 We are on the lookout for an enthusiastic and experienced Technical Project Manager to lead, integrate, and coordinate the implementation of a new CRM system for a growing, global organization headquartered in Denver, Colorado. 
This position will start as a 8 month contract, with potential for extension. While the offices are in Colorado and Colorado residents are preferred, remote candidates with the flexibility to align their working hours with Mountain Standard Time are encouraged to apply. The pay rate for this position is between $80 and $95 per hour (commensurate with experience).
What You'll Do:
Take charge of budgeting, scheduling, change management, estimating, and tracking project progress to maintain cost control functions
Assist in various projects and functions, spanning technical support, data networking, telecommunications, local and wide area networks, user support, systems design, and the maintenance of existing applications and systems
Serve as the primary point of contact for the CRM Project Team, maintaining internal governance over project aspects, including scope, deliverables, and timelines
Ensure clear and concise communication of all process and system changes to the relevant audiences, fostering collaboration with support personnel for streamlined project execution
Generate and maintain detailed reports for the Talent Acquisition management team, offering valuable insights into project status and outcomes
Proactively manage expectations during implementation, while also developing and maintaining comprehensive project documentation to ensure transparency and accountability
What You'll Bring:
Bachelor's degree in IT, business analysis, project management, or related
5+ years of experience in project management, with a focus on Agile methodology
Previous work experience managing projects with multiple SaaS implementations
Hands-on experience with Azure Dev Ops
CAPM or PMP Certification, preferred
Scrum Certification, preferred
Six Sigma Certification, preferred
Please note, a background check and drug screen (including THC) will be required upon hire.
Apply with Google
Apply with Linkedin
Apply with Indeed