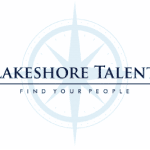 Lakeshore Talent is currently seeking a Nonprofit Case Manager for one of their clients, a local nonprofit organization located in downtown Morton Grove, IL. This is a 7-month contract position paying $21.50/hr.
Job Overview:
The position is multi-faceted, focused on supporting students with disabilities in their employment readiness with primary responsibility for supporting HS students in their transition from school to employment. Under direction, develop, coordinate, and implement activities to support job placement and continued employment for students with disabilities.
This position is structured to support the students transitioning into the college certificate program, offer students onsite-offsite vocational learning experiences.  The expectation is to help facilitate start-up of the new program and provide student related support to access services, learn new skills in educational and vocational settings, and facilitate students long term success through graduation and employment. 
Job Duties:
Assist newly assigned students through 1:1 interaction to navigate their pathway into internship or employment settings. This can include activities such as work requirements needs, interests, resume, completing an application, transportation, and benefits planning, and navigating the internship/work sites. 

Develop employment relationships that lead to advancing employment skills and the hiring of persons with disabilities.

Provide consultation to businesses on best practices on new hire onboarding, on-the-job support and supporting requests for accommodations.  

Use a variety of employment placement techniques, including Customized Employment, Supported Employment, to ensure successful employment outcomes.
Qualifications:
Bachelor's Degree with a Major in the field of special education, rehabilitation services, or developmental disabilities preferred or professional work equivalent.

1 year of vocational rehabilitation experience or service delivery to people with disabilities.

Disability awareness background, including familiarity with the ADA, reasonable accommodation process, and vocational rehabilitation best practices.

Excellent communication skills.

Self-directed, able to work remotely and in an office setting.

Business-oriented professionalism and networking savvy.

Maintain CPR/First/Aid/NCI and participate in any other training deemed mandatory or relevant by the agency and/or hospital.

A commitment to a diverse, inclusive, and values-based work environment.
Qualified applicants please send resumes to jobs@lakeshoretalent.com
IND123
Apply with Google
Apply with Linkedin
Apply with Indeed