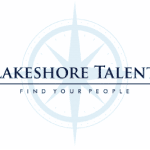 Lakeshore Talent is partnering with a client who has a need for a Worker Compensation Associate for a well-known healthcare company based out of Denver, Colorado. This is a part time remote, contract position and pays $38-$44 per hour (depending on experience).
This is a 6 month assignment and could go longer. There will not be a lot of training on Workers Comp for this role. Looking for people that can hit the ground running.  There will be training on the company policies and procedures.  
Background and drug screen required upon hire.
Job Description:
Reporting to the Director of Benefits & Shared Services, the Workers' Compensation associate will help manage the organization's workers' compensation program. This role will serve as executor of these programs.
Job Duties:
Overall management of Workers' Compensation claims, including employee and supervisor communication, claim management and monitoring, timecard management, coordination with claims adjustor, etc.
Maintains complete, accurate, and timely files of all Workers' Compensation claims in addition to managing OSHA required recordkeeping per policy; ensures compliance with the company's return to work procedures.
Collaborating with designated medical providers and management ensures that employees receive prompt and appropriate clinical evaluation and treatment.
Liaises with external vendors in Workers' Compensation and ensures timely transmittal of accurate data to and from the vendors, compliance of plan provisions, and resolution of complex cases.
Ensures supervisors report complete, accurate, and timely first reports of injuries and/or illnesses, per policy.
Ensures supervisors conduct complete, accurate and timely accident/incident reports per policy.
Ensures compliance with the company's return to work procedures.
Develops Workers' Compensation policies and procedures that define the Workers' Compensation program.
Workers' Compensation claims reporting on a monthly, quarterly, annual, and as-needed basis.
Runs OSHA 300A and 301 reports and posts reports as required.
Responsible for remaining current in the area of state statutory Workers' Compensation laws and OSHA reporting requirements.
Performs reconciliation of vendor invoices and ensures proper payment.
Qualifications:
High School Diploma or GED.
5+ years in Workers' Compensation claims management – must have.
Experience:
5 years exp w/ Worker's comp claims management.
In-depth knowledge of state and federal regulations in WC program.
Understanding and well versed on WC and compliance for the following states: CO, NM, CA, PA, VA and FL 
Experience w/ processing a claim, speaking to vendors, and familiarity when people are reporting injury's. 
In-depth knowledge of state & federal regulations in WC program
Skills:
Strong problem-solving, project management, prioritization and case management skills.
Possess excellent written skills, including the ability to develop accurate business and legal correspondence, investigation reports, HR documentation, and the ability to design and develop HR documents, forms, and templates.
Possess excellent interpersonal and verbal communication skills, including the ability to establish credibility and trust with management/leadership, handle difficult situations with diplomacy and professionalism, and create and deliver presentations to management/leadership.
Software:
5+ years of experience with HRIS Systems.
ADP Workforce Now preferred.
Experience using Treo software is a plus.
Apply with Google
Apply with Linkedin
Apply with Indeed