Account Manager, Client Services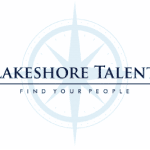 Lakeshore Talent
Lakeshore Talent is currently seeking an Account Manager for one of their clients, a large global company based in Houston, TX. This is a remote, direct hire position and pays $55k – $65k (depending on experience).
Job Summary:
The Account Manager is charged with achieving the company's overall objectives for client retention and satisfaction. They serve as the primary point of contact for recruiter partners, particularly on service and support issues. They will provide consultation, advice, and assistance to recruiter partners. They will be responsible for fielding inquiries and requests, and either provide, direct and/or coordinate appropriate responses.
They are also responsible for delivering quality service in the most efficient and effective outcome. The Account Manager will cultivate strong relationships with recruiter partners, as reflected in improved sales opportunities, efficiency, and financial performance.
What you'll get to do:
• Establish rapport and maintain routine, meaningful contact with recruiters
• Consult with recruiters to identify opportunities to enhance the service experience.
• Maintain an understanding of primary recruiter value drivers.
• Document all interactions and use the information to improve service.
• Maintain understanding of contractual terms, financial particulars, and scope of work.
• Monitor internal standard operating procedures to ensure full recruiter satisfaction.
• Identify and communicate with Manager opportunities to expand services in ways that add value, increase satisfaction, and help ensure client retention.
• Understand contractual KPI or SLA requirements.
• Conduct Bi-Annual Business Reviews for high revenue generating and/or high growth recruiter partners to review trends and align on roadmap.
• Ensure that recruiters understand relevant best practices and standard operating procedures.
• Keep abreast of EOR/AOR market developments to provide strategic advice to recruiters.
• Accept service calls and inquiries from recruiters and manage appropriate follow-up.
• Identify urgent and critical issues that require escalation to Manager and promptly escalate those issues according to company policy.
• Manage service issues with a measured, controlled approach to de-escalate and resolve efficiently.
• Routinely work with Manager to engage internal teams to ensure their understanding of recruiter needs.
• Act in a spirit of continuous improvement to optimize service, processes and procedures.
• Empathy, patience, and active listening skills.
• Passion for building and maintaining strong client relationships.
Requirements:
Proficient at Excel.

Bachelor's degree or equivalent (preferred).

Strong practical knowledge of staffing/recruiting.

Awareness of the EOR/AOR landscape preferred.

Adequate understanding of HR and employment law.

4+ years' experience with roles of increasing responsibility in customer success environments.

Ability to take charge, prioritize and manage multiple priorities independently.

Superior oral and written communication skills.

Ability to effectively consult with client: listening, analyzing, needs definition, solutioning

Apply with Google
Apply with Linkedin
Apply with Indeed