Account Manager – Interior Design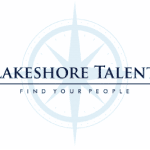 Lakeshore Talent
Lakeshore Talent has partnered with a Large Interior Design company in Chicago, IL. We are seeking candidates who have both Sales and Design experience for direct hire roles as Account Managers in Interior Design.
In this role, you will engage with potential clients in person, via email and by phone as you manage a sales funnel from lead generation to closure. You will leverage your creativity and furniture & design experience to consult clients on their office space planning & design.
Key Responsibilities:
• Strategic relationship development to further familiar connections and to create self-generated leads
• Build rapport with clients by responding quickly to requests, maximizing face time with key contacts, and hosting presentations about new products/services and important industry trends
• Collaborate with leadership and internal partners to develop and execute sales plans
• Management of the sales pipeline from lead acceptance to the closing of sale
• Win new business with our existing accounts by proposing ideas for new projects, revisiting past solutions, and generating sales with additional client locations/divisions
• Work in conjunction with in-house designers toward the successful execution of interiors projects to meet client's functional, aesthetic and budgetary need
• Own accountability of profitability for each project
• Exceed sales goals and meet business objectives
• Participate in programming activities with in-house designers and clients to understand office furniture and space planning needs
• ERP/ CRM data management, updating, and analysis
Desired Qualifications:
• Education & Professional Experience
o Bachelor's degree in applicable discipline or equivalent time spent in professional sales role within commercial interiors industry
o Minimum of 2 years of successful sales experience with a proven track record of execution
o Accomplished and well versed in office interiors with experience in interior design and knowledge of the commercial real estate (CRE) industry.
o Experience developing relationships with Owners, C-Level executives, Finance, Facilities Management, and human resource executives, within companies of all sizes
o Previous CRM experience & proficiency strongly preferred (i.e. NetSuite, Salesforce, HubSpot, SAP, Oracle, etc.)
In addition to the Chicago office, we are also hiring for the same role in Naperville, IL and Southfield, MI
Pay range is 50K to 100K per year. The client is open to seeing people with 2-4 years of experience and 20 years of experience. The client will determine salary based on skills and experience.
Apply with Google
Apply with Linkedin
Apply with Indeed