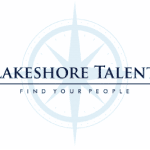 Lakeshore Talent
Lakeshore Talent is working with a large and stable organization in Siloam Springs, AK in their search for an Accountant. This will be a direct-hire role paying $60,000-$75,000 depending on experience. Candidates must pass a background check and drug test as part of onboarding requirements once hired.
OVERVIEW:
The Accountant has responsibility for mid-level accounting activities including, but not limited to, Payroll, Accounts Payable, costing, budgeting, forecasting, inventory, month-end closing. Responsible for the completion of daily, monthly and annual accounting activities as assigned by the Plant Controller, including, but not limited to the following activities:
Complete labor statistical and financial data for budgeting and forecasting

Gather timecard information for payroll processing

Compare costs of production across plants

Track fixed assets and FA projects thru to capitalization

Monitor all Spend accounts for accuracy and timeliness

Prepare, review and finalize financial results on a daily, monthly, quarterly and annual basis

Prepare annual budget schedules as assigned by the Controller

Create variance analyses

Enter, review and/or reconcile Oracle data

Process journal entries

Prepare general ledger account reconciliations

Process daily mail and check deposits

Ensure compliance with corporate Mandate for Fundamental Financial Controls and existing SOX matrices

Participate in and support testing and audit activities

Support external audits by facilitating the provision of data to external auditors and responding to inquiries in a timely and professional manner

Identify and complete continuous improvement opportunities such as updating standard work, driving transactional improvements and reducing process work elements.
EDUCATION:
Degree in Business, Accounting or Finance required
EXPERIENCE:
5+ years of progressive accounting experience

Previous cost accounting experience preferred

Previous experience in a global manufacturing environment beneficial
REQUIRED SKILLS:
Strong accounting knowledge with experience in all areas of general accounting

Exceptional attention to detail and accuracy

Strong team player; proactively able to step in to support other team members as needed and share knowledge to allow cross training of all functions, builds collaborative relationships

Works well under pressure, effectively handles conflict and demonstrates flexibility in work style to accommodate changing priorities and fixed deadlines

Demonstrated ability to communicate with other accountants, functional specialists outside of the plant and business leaders. Demonstrated ability to interpret data and provide meaningful information to both a financial and non-financial audience

Self-motivated, capable of seeking quality solutions and continuously focusing on process improvements, while keeping the needs of the business in the forefront

Experience with SOX controls auditing processes and is committed to the importance of accounting standards and controls

Experience with Financial module systems and General Ledger systems.

Demonstrated excellent skill set in all Microsoft Office Products

Experience working with large databases
Apply with Google
Apply with Linkedin
Apply with Indeed