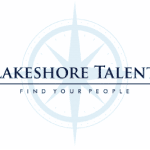 Lakeshore Talent
Lakeshore Talent is currently seeking an Accounting Manager for one of their clients, a large, well-known company based in downtown Denver, CO. This is an in-office, direct hire position and pays $112K to 130K/year (depending on experience). This position is bonus eligible.
Background check and drug screen required upon hire as well as proof of covid vaccination.
Job Summary:
We are seeking an Accounting Manager responsible for mid-level to complex accounting activities within the company's Corporate Center Finance for multiple reporting entities, with a focus on its Central Cost Operating Unit, comprising approximately $130 million in expenses.
You'll be working closely with various functional leaders in the business.

You'll be responsible for managing and closing Oracle ledgers and HFM entities; management, statutory and government reporting; budgeting and forecasting and intercompany accounting.

You will be responsible for managing, reviewing and approving the work of two Accountants.
Responsibilities:
Daily accounting activities of multiple mid-level to complex entities as assigned by the Director of Corporate Accounting.

Preparation of monthly forecasts and variance analysis to budget and actual, including but not limited to headcount, cash, balance sheet and expense forecasts. This requires working with the functional leadership teams to reflect business activities.

Preparation of the annual budget for assigned entities or corporate functions including all supporting documentation.

Support management reporting, including but not limited to the following activities: review and approve statutory reporting; create variance analysis; prepare, review and finalize financial results on a monthly, quarterly and annual basis, entering and/or reviewing Hyperion and Oracle data, reconciling Hyperion and Oracle data; prepare month end financial statements and allocation cost reports.

May be assigned tasks including but not limited to the completion of financial elements related to IT contracts, completion of annual property tax insurance questionnaire, compiling vacant property reporting, completion of the annual tax package, preparation of accruals, closing of capital projects, maintaining Oracle chart of accounts, reviewing environmental and real estate payments, preparation of healthcare experience reporting, retiree census, computation of bonus payments, analysis of benefit costs, computation of workers compensation reserves and development factors, preparation of company life insurance accounting, coding of invoices, preparation of medical lag calculations, preparation of retirement and restoration calculations.

Process journal entries including preparation, recording and collection of supporting documentation in compliance with the company's Mandate for Fundamental Financial Controls and existing SOX matrixes. Reviews and approves journal entries that have been prepared by Accountants.

Reconcile general ledger accounts for more complex or key accounts, maintains supporting documentation in compliance with the company's controls. Resolve reconciling items within a reasonable timeframe and participates in balance sheet review processes. Review and approves account reconciliations that have been prepared by Accountants.

Provide expertise, support completion of intercompany transactions including but not limited to intercompany statements and agreements, invoicing, intercompany interest and balance reconciliation and cash transfers between companies. Ensure all balances are compiled, invoiced, reconciled and communicated to the company. Review and approve intercompany work prepared by Accountants.

Working with the Accountants, reviews and approves quarterly and annual government reporting, ensuring accuracy, compliance and timely submission. Support corporate tax compliance.

Participate in and support testing and audit activities. May be asked to lead SOX compliance testing of entities as assigned by Corporate Governance.

Support external audits by facilitating the provision of data to external auditors and responding to inquiries in a timely and professional manner.

Identify continuous improvement opportunities for processes and procedures within the Corporate Center Finance Group (content, accuracy, timeliness, formats, controls, automation, etc.).

Participate in special projects as directed by the Director of Corporate Accounting.
Qualifications:
BS in Accounting or Finance.

5+ yrs of specific experience in related accounting roles with progressive responsibility.

CPA preferred.

Public accounting experience a plus.

Experience in a large, publicly owned corporation a plus.

Strong accounting knowledge with experience in all areas of general accounting.

Strong Excel skills a must.

Exceptional attention to detail and accuracy.

Strong team player that proactively is able to step in to support other team members as needed and share knowledge to allow cross training of all functions, builds collaborative relationships.

Works well under pressure and demonstrates flexibility in work style to accommodate changing priorities and fixed deadlines.

Demonstrated ability to communicate with other accountants, functional specialists outside of Corporate Center Finance and business leaders. Demonstrated ability to interpret data and provide meaningful information and insight to both a financial and nonfinancial audience.

Capable of mentoring Accountants in all areas of general accounting with a continued emphasis on developing talent within the team. Takes responsibility for personal development.

Self-motivated, capable of seeking quality solutions and continuously focusing on process improvements, while keeping the needs of the business in the forefront.

Experience with SOX controls and related auditing processes and is committed to the importance of accounting standards and controls.

Experience with Oracle Financial modules, Hyperion and General Ledger systems a plus.

Excited to work in the office with great teammates.

Must be legally authorized to work in the United States without company sponsorship.
Apply with Google
Apply with Linkedin
Apply with Indeed