Accounts Payable Supervisor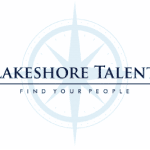 Lakeshore Talent
Lakeshore Talent is looking for qualified candidates to fill an Accounts Payable Supervisor position at a large and well-known company located in Englewood, CO. This is a direct hire position that pays $65k/year.
JOB SUMMARY:
Primary function is to supervise the daily operational activities of the Accounts Payable PO Invoice team, which includes oversight for 10 + direct reports. The Supervisor will serve as a point of contact for incoming PO invoices for payment and ensure accurate and timely invoice processing.
WHAT YOU'LL DO:
Supervises associates to include, but not limited to staffing, training, coaching, performance management and problem resolution.

Monitor workflow queues; prioritize and distribute workload.

Drive effective approach to problem analysis and issue resolution.

Ensure relevant AP metrics are achieved or exceeded. Execute and monitor key metrics to measure departmental performance. Develop, maintain and communicate dashboard, metrics, reporting, and other performance tracking mechanisms. Ensure compliance of written policies and procedures.

Identify and drive process improvement activities to reduce turnaround time, increase accuracy, and increase overall customer satisfaction. Manage staff to deliver accuracy and volume expectations.

Foster a strong, trusting relationship with the staff, corporate and vendors in the shared service environment. Be the escalation point for various internal and external customers.

Assist with special projects as requested.
WHAT YOU'LL BRING:
Bachelor's Degree in Finance or Accounting strongly preferred

4-6 years of experience in Accounts Payable in a highly automated environment

Supervisory experience preferred

Knowledge of a major ERP application (SAP, Oracle, Lawson, PeopleSoft, etc.)
Proficiency in MS Office
Strong analytical and problem-solving ability
Attention to detail
To apply to this position, please send a resume to denverjobs@lakeshoretalent.com
Apply with Google
Apply with Linkedin
Apply with Indeed