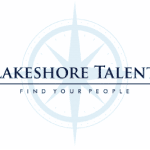 Lakeshore Talent
Lakeshore Talent has partnered with the headquarters of a global hotel located in Chicago. We are seeking an HR Coordinator for a 6 month contract This could be extended and might even go perm.
PURPOSE:
We are looking for an HR Coordinator to support the SVP, Corporate HR & Global Philanthropy
POSITION RESPONSIBILITIES:
The HR Coordinator supports the SVP, Corporate HR & Global Philanthropy and is responsible for coordinating various efforts across the Corporate HR and CSR teams.
A self-starter with an ability to readily develop rapport, build relationships and establish credibility, the HR Coordinator will have a solid interest in helping colleagues resolve issues, while moving quickly to produce results with comprehensive follow through. The HR Coordinator will further possess the ability to easily manage multiple and competing priorities while keeping the needs of the customer top of mind
EXPERIENCE AND QUALIFICATIONS:
• Administrative Support for SVP: schedule meetings and handle logistical details, make travel arrangement, process invoices and expense reports and help with special assignments as needed.
• Manage the budgets and invoice management for the Corporate HR, TA, and CSR teams
• Help conduct new hire orientations for Corporate colleagues and support onsite logistics (back up for scheduling for new hire orientations)
• Support HRBPs with queries on colleague benefits, payroll/time & attendance (ADP/Kronos), employee programs (ex. employee verification, fitness reimbursement) questions and concerns
• Maintain accurate and up-to-date human resource files, records, and documentation.
• Maintain, update, process, file and distribute a wide variety of reports, forms, logs, manuals, and records as required in accordance with company and governmental regulatory (including immigration and EEO) requirements
• Support the execution of events focused on colleague engagement and well-being – e.g., recognition events, corporate-wide celebrations, etc.
• Support the Hotels Foundation by managing grant agreement signing and payments process (ensuring the appropriate documentation is completed, payments processed & recorded)
• Assist in with preparation of presentations and HR reports preparation of human resource
• Special projects as assigned
• Demonstrate a commitment to the core values: Empathy, Integrity, Respect, Inclusion, Experimentation, Wellbeing
• The position responsibilities outlined above are in no way to be construed as all encompassing. Other duties, responsibilities, and qualifications may be required and/or assigned as necessary (included in all job descriptions).
EXPERIENCE:
3+ years of professional work experience, including 2 years of Human Resources experience (preferably in a corporate environment
EDUCATION
• Bachelor's degree, preferably in Human Resources, Business, or related field
Computer Skills Needed to Perform this Job
• Proficiency in Microsoft Office, particularly in Excel, Outlook, and PowerPoint
• Experience with travel booking system (ex. Concur)
• Experience with PO management system
• Experience with expense reporting system
Additional Comments and Requirements
• Proven ability to work with highly sensitive and confidential scenarios with a high degree of professionalism, maturity, and discretion
• Comfort working in a fast-paced, high-volume environment and have a proven talent for multi-tasking
• Proven ability to work with highly sensitive and confidential environment with a high degree of professionalism, maturity, and discretion
• Quality critical thinking, decision-making and planning skills required
• Detail-oriented
• Must have excellent verbal and written communication skills
• Ability to manage and prioritize conflicting demands and responsibilities
• Strong collaboration and interpersonal skills
• Approachable, open style
Pay is $25 – $30 depending on experience.
Apply with Google
Apply with Linkedin
Apply with Indeed