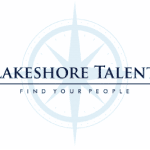 Lakeshore Talent
Lakeshore Talent has partnered with a large Hospitality Company downtown in seeking an Administrative Assistant for a contract role through the end of the year.

POSITION RESPONSIBILITIES:
• Under general guidance, this person will be responsible for providing a variety of administrative assistance in the form of, but not limited to, managing calendars, scheduling meetings, preparing travel itineraries, compiling and analyzing basic information for inclusion in reports or presentation materials, prepares charts, graphs, or tables as necessary, completing and processing expense reports, processing invoices, and monitoring email and incoming correspondence.
• This person will facilitate communications to the staff and gather information as needed as well as liaise with a variety of functions throughout the organization.

EXPERIENCE AND QUALIFICATIONS:
• Fluent in MS Office including Word, Excel, PowerPoint and Outlook.
Additional Comments and Requirements:
• Oral and Written Communications – Communicates effectively at all levels both verbally and in writing; responds appropriately to verbal and non-verbal cues; can succinctly get messages across that have the desired effect.
• Interpersonal Savvy – relates well to all kinds of people up, down, sideways, inside and outside the organization; builds appropriate rapport, builds constructive and effective relationships; uses diplomacy and tact.
• Organizing- Can marshal resources (people, funding, material support) to get things done; can orchestrate multiple activities at once to accomplish a goal; uses resources effectively and efficiently; arranges information and files in a useful manner.
• Attention to Detail – Keen eye for fine points and accuracy
• Customer Focus (internal and External) – Views every customer contact as an opportunity to add value and enhance relationships.
• Enthusiasm – Treats every situation with a positive, "can do" attitude. When challenges arise, acts and responds constructively to bring about a positive solution.
• Ethics and Values – Adheres to an appropriate (for the setting) and effective set of core values and beliefs during both good and bad times; acts in line with those values; rewards the right values and disapproves of others; practices; practices what she/he preaches.
• Personal Integrity and Trust – is widely trusted; is seen as a direct, truthful individual; can present the unvarnished truth in an appropriate and helpful manner; keeps confidences; admits mistakes; doesn't misrepresent him/herself for personal gain.
• Learning on the Fly- Learns quickly when facing new problems; a relentless and versatile learner; open to change; analyzes both successes and failures for clues to improvement; enjoys the challenge of unfamiliar tasks; grasps the essence and the underlying structure of things .

PREFERRED SKILLS:
• For PowerPoint, the ability to adeptly create slides, presentations and charts is required.

EDUCATION:
• High school diploma/GED required and 1 year work experience.
Apply with Google
Apply with Linkedin
Apply with Indeed