Administrative Assistant – Part Time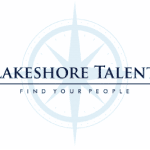 Lakeshore Talent
Lakeshore Talent has partnered with the headquarters of a global fast food restaurant located in the West loop to staff a part time Administrative Assistant.
Start/End Dates: Approximately 11/21/2022 – 3/31/2023
Job Title: Administration – Administrative Assistant
Hours Per Week: 18.
Location: Will need to come into the office.
Work Schedule: Mon/Tues/Thurs. Working any time between 8-4:30pm CT
Job Description: Administrative Coordinator
Provide administrative support to one or more Sr. Directors to VP level officers. This role is within the Global Pricing department.
Responsibilities:
• Intermediate-level calendar management and meeting coordination
• Travel planning including logistics and expense reporting
• Document production and editing
• Tracking project timelines for the team
• Beeline expenses and invoices
Requirements:
• 2-3 years of recent experience supporting Director level or higher for a larger company in calendar management, travel coordination and expenses
• Must have supported multiple Directors and above at the same time, you would be supporting multiple high level individuals
• Strong verbal and written communication skills and critical thinking skills
• Intermediate-level experience and proficiency with MS Office products and virtual meeting tools
Pay is $24 – $28 depending on experience
Apply with Google
Apply with Linkedin
Apply with Indeed