Administrative Assistant – Part time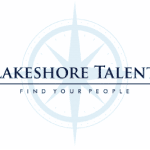 Lakeshore Talent
Lakeshore Talent has partnered with a large IT company in Irving Texas. We are seeking a Part-time Facilities Administrative Asst. to provide support to the Facilities Department In Irving Texas and management team. This position is part-time for 90 days but could go perm after that.
Pay Rate- $15/hour
Hours: Monday through Friday 8 a.m. – 2 p.m. with an hour for lunch.
Responsibilities:
• Assists Manager in various reports and tasks as needed.
• Manages security system administration (adds/deletes badges, performs security audits and coordinates building access with
on-site property management).
• Performs periodic security audits including sign-in sheets and camera footage.
• Reviews sign-in logs daily to ensure compliance and record as required.
• Processes all Facilities ticket requests through Remedy and JIRA and manage to KPI's related to service requests.
• Orders and stocks all office and break room supplies/products.
• Participates in answering corporate-wide incoming calls.
• Enters PRs/planned purchase orders and expense reports from company credit card into Oracle.
• Assists with tasks on small projects as needed.
• Stocks copy rooms with copy paper.
• Schedules routine maintenance and repairs with vendors or property manager.
• Coordinates recycling/shredding pickups and records recycling for region.
• Processes UPS and USPS outgoing mail and distributes incoming mail.
• Orders catering for office meetings.
• Cleans out desks for new hires/terminations.
• Performs minor maintenance items in office.
• Maintains keys and records.
• Performs routine inspection of facility to determine if maintenance is needed.
• Manages vendors and maintain current vendor list.
• Updates databases as required.
JOB REQUIREMENTS:
• High school diploma or GED required.
• On the job training will be provided.
• Previous reception including managing multiple incoming calls and general office experience is advantageous.
• Self-starter as manager works remotely.
• Able to lift 20 lbs.
• Able to use a step-ladder
Additional Skills:
• Proficiency in Microsoft Office including Excel, Word, PowerPoint, SharePoint
• Attention to detail
• Dedication to getting the job done by finding alternative solutions
• Willingness to learn, build relationships, assist others, and ask questions.
Please include an updated resume when responding.
Apply with Google
Apply with Linkedin
Apply with Indeed