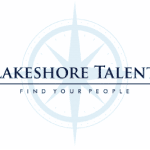 Lakeshore Talent
Lakeshore Talent is partnered with a prestigious and well-known healthcare organization in their search of a Network Audio Visual Specialist. This role is 3 month contract to start, with high potential for extension or hire in Aurora, CO.
Pay: $25-28 per hour (depending on experience)
Shift: Monday-Friday 8:00am-4:30pm (some evenings required)

Responsibilities:
Set up and install equipment such as microphones, sound speakers, video screens, projectors, video monitors, recording equipment, connecting wires and cables, sound and mixing boards for events and functions such as concerts, sports events, meetings and conventions, presentations, and news conferences.
Respond to all AV tickets
Set up and operate sound and visual equipment
Support events and meet with directors for specific directions.
Support scheduling through EMS systems.
Ensure equipment is installed according to designated layout.
Test and resolve equipment issues.
Discuss assignments/events.
Compress and digitize audio and video data.
Ensure the safe storage and integrity of data.
Perform duties on location.
Work with computer-controlled lighting systems.
Duplicate audio and video data.
Turn ideas into outlines, storyboards, and images.
Maintain inventory of equipment.
Requirements:
High School Diploma or equivalent
Work experience within IT/AV Tech, required
Experience with Crestron, Lenovo Hub, or Cisco, preferred
In-depth knowledge of computer hardware systems, routers, and peripherals.
Knowledge of operating systems, office software, enterprise software, and server systems.
Excellent problem-solving skills.
Good interpersonal and communication skills.
Ability to travel when required.
JOB ID: 46738
Apply with Google
Apply with Linkedin
Apply with Indeed