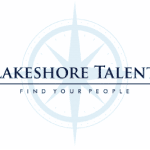 Lakeshore Talent
Lakeshore Talent is seeking qualified applicants for a Benefits Administrator for a company located in Centennial, CO. This is a direct hire role that is 100% in the office and a target salary of $70K – $85K/yr.
This company offers a comprehensive benefits package, 2-3 weeks of PTO, and annual bonus based on company productivity/individual performance. Selected candidates must be able to pass a background, drug screen, and have a clean motor vehicle record.
JOB SUMMARY:
In this role, the Benefits Administrator will serve as the main point of contact for coordination of benefits, leave of absence programs, accommodations under the American with Disabilities Act (ADA), and workers' compensation. This individual will be responsible for the day-to-day administration of the following policies and programs: life, health, dental, and disability insurances, voluntary enrollment plans, retirement plan administration, section 125 plans, and workers' compensation. This position will serve as a point of contact regarding FMLA and ADA to include tracking and determination of eligibility and accommodation requests.
JOB DUTIES:
Provide daily administration of all of our benefits plans: 401(k), group medical, dental, vision, life and AD&D, short and long-term disability, and other benefit offerings.
Manage annual open enrollment.
Administer new employee benefit enrollments and changes.
Provide interface with HRIS and payroll systems to ensure deduction accuracy.
Communicate enrollments, changes and terminations to benefit vendors.
Reconcile insurance billings to the payroll system to ensure accuracy of coverage, payroll deductions and premium payments.
Administer the COBRA administration program.
Provide presentations on employee benefits during new employee orientation.
Ensure confidentiality of benefit documents.
Act as liaison between employees and benefit companies to assist with enrollment, eligibility and claim issues.
Conduct various analyses and provide accurate reports.
Oversee the company's workers' compensation program across multiple states.
Provide FMLA and short and long-term disability leave administration.
Ensure compliance with benefits-related legislation.
Oversee tuition reimbursement and professional enrichment programs.
Develop benefits, plan education and communication tools.
Identify and resolve problems in a timely manner.
Provides information requested during audits which involve any company benefits.
Perform ad-hoc requests and assist with special projects and other initiatives as needed.
REQUIREMENTS:
Bachelor's degree and 5 – 10 years related experience or equivalent combination of education and experience.
Ability to define problems, collect data, establish facts and draw valid conclusions.
Experience working with payroll and HRIS software and strong knowledge of Microsoft Office: Word, Excel, PowerPoint, Outlook required.
Apply with Google
Apply with Linkedin
Apply with Indeed