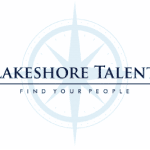 Lakeshore Talent
Lakeshore Talent is seeking a Benefits Coordinator for a client in Englewood, CO. This position pays $50-$63k. The ideal candidate must have a minimum of 2 years direct experience with FMLA, retirement plan administration, employee compensation, workers' compensation and benefits preferred.
This is starting as a 3-month contract with the potential to be extended or go permanent.
RESPONSIBILITIES:
Participates as a member of the Human Resources Team. Contributes to the development and implementation of departmental goals, objectives, policies, procedures and service standards.
Monitors Federal and State regulations pertaining to benefits, retirement and Workers' Compensation for compliance.
Assist in the preparation of the annual IRS reporting requirements to comply with all government regulations including Affordable Care Act (ACA) reporting, Creditable Coverage reporting and retirement reporting.
Assist with the claims process for Workers' Compensation, including file set-up and online reporting. Documents all claim activity, following up with the insurance carrier regarding claims status from beginning to closure.
Assists with reviews of City positions to ensure classification accuracy for Workers' Compensation.
Liaison for employee benefit issues between employee and vendor, with the expectation of high-level customer service and effective problem solving.
Serves as the record custodian for the retirement plans and the Workers' Compensation program.
Assist with the coordination of the City's retirement plans and the deferred compensation plan including training and database management. Monitors all retirement plans benefit activity, including participant eligibility
Assists with the annual open enrollment meetings. Coordinates the annual Health and Benefit Fair. Coordinates the Wellness Programs and provides support to the Employee Wellness Committee.
Assists with online benefit enrollment to ensure accurate results and smooth enrollments throughout the year, including frequent auditing.
Reviews, reconciles and submits bills for payment regarding benefit and retirement vendors.
Participates in training and professional development.
Participates in various board meetings such as Employee Advisory Committee, Wellness, and others as assigned.
Assists with the citywide safety program including safety committees and accident reviews. Ensures the compliance of loss control standards at department levels. Coordinates and assists with departmental safety training.
Administers COBRA notifications and other legal documents as necessary.
Updates, maintains, and audits the Retiree Health Assistance program for all eligible retirees.
Must be willing to travel from location to location within the City limits.
Performs other duties as assigned and required.
QUALIFICATIONS:
Education: Associate's required, Bachelor's preferred
Work Experience: Minimum of 2 years direct experience with retirement plan administration, employee compensation, Workers' Compensation and benefits preferred. Basic knowledge of a HRIS system preferred.
Certifications and/or Licensures : CEBS, PHR, preferred
Working knowledge of: Defined benefit and defined contribution retirement plans, Deferred individual retirement accounts, Benefits and open enrollment, Workers' Compensation processes, Employee compensation, HRIS applications (Ultipro and Tyler New World preferred)
Proficiency with Windows, Microsoft Office, Tyler New World or equivalent, Excel, Ultimate Software
Working knowledge of:
Federal government regulations
State statutes
City ordinances and resolutions
Accounting principles
Apply with Google
Apply with Linkedin
Apply with Indeed