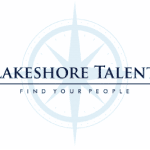 Lakeshore Talent
Lakeshore Talent is partnering with a large healthcare organization in Aurora, CO in search of an experienced Benefits Associate. This is a year long contract with high potential for extension or hire.
Location: Aurora, CO
Pay: $28-30/hr, depending on experience
Contract Length: 12 months, with potential for hire or extension
Responsibilities:
Presents benefit plan summary information to new and existing employees
Processes new hire benefits
Administers benefits to all eligible employees
Coordinates leave cases per federal/state regulations and internal guidelines.
Responds to employee inquiries related to leave eligibility, disability claims, and benefits related payroll issues.
Interacts with external vendors to provide information and resolve employee issues as needed.
Maintains employee leave data, time keeping records and files.
Qualifications:
Bachelor's degree in Business Administration, Finance, Human Resources, or a related field
1+ years of experience in benefits administration
Proficiency with Microsoft Office, including excel
Familiarity with People Soft and Kronos, preferred
JOB ID: 46019
Apply with Google
Apply with Linkedin
Apply with Indeed