Bilingual Recruiting Coordinator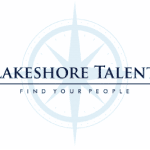 Lakeshore Talent
Lakeshore Talent is seeking a Bilingual Recruiting Coordinator for a large, well-known company in the Denver Tech Center. This is a 6 month contract to begin with strong potential to extend. As the Talent Acquisition Coordinator you will assist with recruitment, candidate support, systems support, administrative duties, pre-employment, and temporary staffing. Candidates must be bilingual. Pay for this position is $25-30/hour.
*This is starting remote, but will go back to the office a few days a week once they re-open. Candidates must live locally and be willing to commute to the Greenwood Village, CO area.

Position Responsibilities:
• Scheduling Interviews. You will receive interview scheduling requests from recruiters, obtain candidate and interview team availability, draft complex interview schedules for recruiter's review/input, send interview requests via Outlook.
• Schedule and arrange candidate travel using the company travel agency. Create final schedule/agenda for recruiter for distribution and track participant's acceptance.
• Organize logistics such as room set up and hosting candidates during on-site interviews.
• Process interview expense reimbursement requests.
• Update requisitions and applicant status in system as requested.
• Advertise on external job boards, colleges and social media as needed.
•Assist with pre-employment requirements by processing, tracking and updating status on background checks, drug screen, and confirm orientation details for new hires.
• Create Offer Letters using SuccessFactors.
• PO / Invoicing for recruitment services and vendors.
• Team lead on reconciling the travel expense card
• Support the recruiting efforts for interns and aid in organization of logistics during summer intern program.
• Support temporary staffing non-exempt roles. Includes partnering with managers to determine requirements, working with staffing agencies, screening candidates.
Qualifications:
• Fully bilingual in both English and Spanish with the ability to both speak and read/write proficiently in both languages
• 2 years related experience and a Bachelor's degree from a 4-year College or University, or equivalent experience.
• Attention to detail, well organized, with a proven ability to independently prioritize work and anticipate needs.
• Strong Proficiency in Microsoft Office (Outlook, Word, PowerPoint, Excel)
• Ability to communicate, oral and written, and work effectively with all levels of management.
• Ability to handle highly confidential material on a continuous basis in professional manner.

Apply with Google
Apply with Linkedin
Apply with Indeed