Bilingual Recruiting Coordinator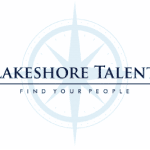 Lakeshore Talent
Lakeshore Talent is seeking qualified candidates for a Bilingual Recruiting Coordinator position for one of their clients, a well known mining company, based in Denver, Colorado. Candidates must reside in South Florida in order to physically go into the office under occasional circumstances.
The position will be a 4 month contract to start, working typical business hours, Monday – Friday. This role will be primarily remote with the occasional office visit. Pay for this position ranges from $25-$30/hr dependent upon experience.
Background check, drug screen, and proof of covid vaccination required upon hire.
Job Overview
As a Bilingual Recruiting Coordinator you will focus on recruitment within the South American region, you will work closely with the Miami Talent Acquisition Team to ensure the highest level of customer satisfaction; as well as perform tasks including recruitment, candidate support, systems support, administrative duties, pre-employment, and temporary staffing.
What You'll Do
Scheduling Candidate Interviews including: Receive interview scheduling requests from the recruiter, obtain candidate and interviewer availability, draft complex interview schedules for recruiter's review/input, send interview requests via Outlook to interview team using a standard template that includes candidate resume, interview schedule, interview results form, etc. and confirm interview team participation.

As needed, schedule and arrange candidate travel using the company's travel department (flights, hotel, car service).

Assist with changes to the interview schedule. Send final schedule/agenda to recruiter for distribution to the candidate and confirm candidate and interviewers participation in interviews.

Host and assist with logistics for candidates and stakeholders during on-site interviews.

Process candidate interview expense reimbursement requests.

Systems Support

Applicant Tracking System (ATS) support – update requisitions and candidate data in SuccessFactors as requested.

Job Posting to external job boards, colleges and newspapers as needed.

Assist with candidate pre-employment requirements by processing, tracking and updating status on background checks, drug screen, and confirm orientation details for candidates.

Create Offer Letters using the ATS.

PO / Invoicing for recruitment services and vendors.

Team lead on reconciling the travel expense card.

Support temporary staffing for administrative, non-exempt roles. Includes determining hiring manager requirements, working with staffing agencies, screening candidates
What You'll Bring
Bachelor's degree from 4-year College or University, or equivalent experience; and at least 2 years related experience and/or training.

Required to be bilingual in Spanish and English

Knowledge and experience of HR and recruitment/selection techniques preferred

Strong organizational skills with a proven ability to independently prioritize work

Strong Proficiency in Microsoft Office (Outlook, Word, PowerPoint, Excel)

Ability to communicate, oral and written, and work effectively with all levels of management.

Ability to work in a team environment

Must be responsible and a self-starter with high attention to detail

Demonstrated resourcefulness with the ability to anticipate needs, prioritize responsibilities and take initiative

Excellent proofreading and follow-up skills

Basic knowledge of office equipment.

Ability to handle highly confidential material on a continuous basis in an extremely professional manner.
Apply with Google
Apply with Linkedin
Apply with Indeed