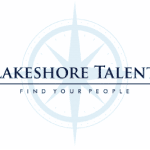 Lakeshore Talent
Lakeshore Talent has partnered with a large Orthotics Company in South Bend IN to staff a direct hire Billing Associate Role. 4 day workweek and excellent benefits!
Position Summary: The Billing Associate performs a variety of complex clerical and accounting functions for patient billing, including verification of invoice information, maintenance of third party billing records, and resolution of a variety of problems. The Billing Associate follows- up on submitted claims and patient billing; resubmits claims or resolves claim problems. The Billing Associate exhibits a high level of organization, excellent customer service skills and is attentive to detail and is responsible for the following essential duties and responsibilities:
Essential Duties and Responsibilities:
Processing billings to patients and third party reimbursement claims; maintaining supporting documented files and current patient addresses.

Processing patient statements, keys data, posts transactions, and verifying accuracy of input.

Researching and responding by telephone and in writing to patient inquiries regarding billing problems.

Following up on submitted claims, monitoring unpaid claims, initiating tracers and resubmitting claims as necessary.

May receive and receipt cash items and third party reimbursements; posts and reconciles payments to patient ledgers.

Balancing daily batches and reports; preparing income reports and statistics; distributing reports.

Maintaining patient demographic information and data collection systems.

Participating in development of organization procedures and updating forms and manuals.

Performing a variety of general clerical duties, including telephone reception, front-office support, and other routine functions.

Ensuring strict confidentiality of patient financial records.

Other administrative duties as assigned.
Job Specifications:
High School degree required, Associate degree preferred;

Preferred certification(s) from courses in Medical Coding.

Any combination or equivalent of degree requirement, and one to three years of related experience involving the essential functions of this position.
Knowledge, Skills, and Abilities:
Knowledge Of:
Modern office practices, procedures and equipment.

Company organization, operations, policies and objectives.

Applicable sections of state and federal insurance laws and codes.
Skills:
Time management skills.

Accurate keyboard skills and proficiency with Microsoft Office and Medical software.

Skills in both written and verbal communication.

Resolve difficult and non-routine problems requiring billing/coding and interpretation.

High level of organization.

Problem-solving skills.
Ability:
Dexterity of hands to operate a computer keyboard as well as seeing to read and review materials for accuracy.

Hearing and speaking to exchange information with patients, and other staff and the public.

Ability to sit or stand for extended periods of time.
Working Conditions:
Environment:
Office environment.

The incumbent must be capable of working in a fast-paced environment and have the ability to multi-task.
Pay is $16 – $18 per hour depending on experience.
Apply with Google
Apply with Linkedin
Apply with Indeed