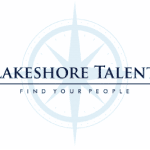 Lakeshore Talent
Lakeshore Talent is looking for someone to fill a Buyer position for a healthcare company located in Everett, Washington. Candidates will be required to work onsite. Pay for this position is $20-$30/hour.

JOB SUMMARY: Under minimum supervision, performs a variety of purchasing duties such as processing requisitions, vendor management, and issue resolution. Maintains standard price list, coordinates recurring invoices and purchase orders, and reviews various status reports.
ESSENTIAL DUTIES AND RESPONSIBILITIES:
50% Processes requisitions, reviews approval authority, and performs simple to complex problem solving in relation to these duties. Transmits purchase orders to vendors, and confirms that orders have been received. Works with vendors to identify pricing and availability, resolve discrepancies, expedite orders, and maintain ongoing relations. Register employees for training classes & seminars.

23% Processes maintenance and subscription renewals.

15% Resolves purchase order invoices on hold in ACOM system. Validates and processes recurring invoices. Work with vendors to resolve discrepancies. Reviews and codes recurring invoices in ACOM system.

5% Processes all incoming shipments for accuracy and product condition, distributes to appropriate departments, and enters packing slips into receiving system. Monitors and distributes Purchasing mailbox mail. Maintains purchasing files including requisitions, purchase orders, packing slips, software licenses, and other associated documents and reports. Updates Purchase Request Database.
QUALIFICATIONS:
Knowledge of purchasing and/or accounting practices.

Minimum of three years' experience in purchasing setting required.

Experience using Purchasing software.

Basic arithmetic to make calculations, balance and reconcile figures, and make changes accurately.

Demonstrated computer skills and knowledge of Microsoft Office software and email applications.

Demonstrated intermediate skills and knowledge of Microsoft Excel

Works effectively in a team environment.

Excellent verbal, written and organizational skills.

Excellent customer service and interpersonal skills.

Works with initiative, energy and effectiveness in a fast-paced environment to prioritize and multi-task, competing tasks and demands.

Ability to be positive and flexible under pressure.
Apply with Google
Apply with Linkedin
Apply with Indeed